Chelsea vs Tottenham Report: Chelsea Match Report
Chelsea beat Tottenham 2-1 at Stamford Bridge to keep up the pace in the race for 4th place. This crucial encounter in the race for 4th place began with a flurry of Tottenham attacks. A few minutes later though, the Blues were able to tone down the pace of the game and turn it around in their favour.
The home side started looking the more dangerous and they were able to control the ball in the early stages. With good passing and movement from the overlapping defenders helping their attacks, Chelsea began to knock on the door.
The first real chance of the game fell to Argentine striker Gonzalo Higuain but he fluffed his shot. Hugo Lloris was rooted to his spot, he watched as the shot came off the post before being cleared.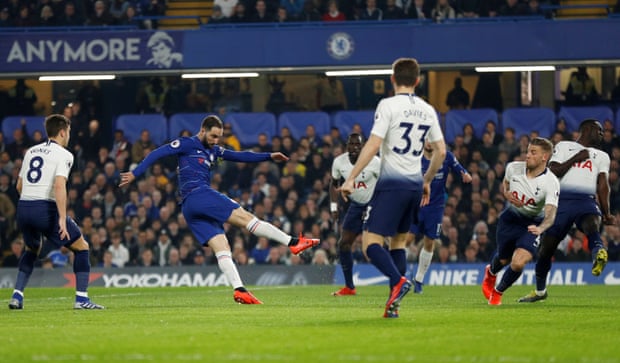 After this though, Spurs slowly began to come back into the game and did look like a threat on the counter. Their inter-passing was good whenever they got on the ball and with the talismanic presence of Harry Kane up front, they were always a danger as well.
Spurs' best chance of the game came when they moved the ball around well on the edge of the Chelsea box before a venomous shot was struck by Harry Winks, which beat Willy Caballero all ends up but hit the crossbar and stayed out.
With the start of the second period, Chelsea began to apply more and more pressure on Spurs.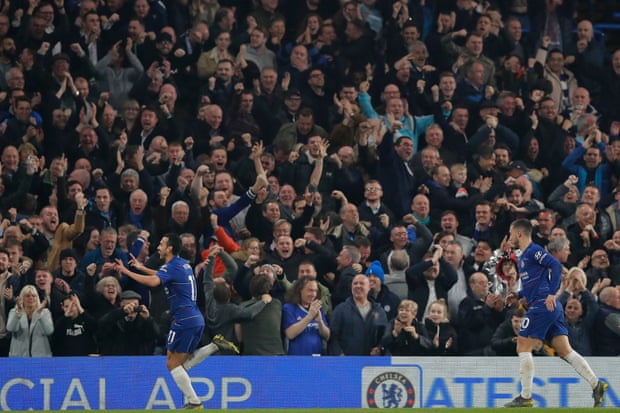 It took them just 12 minutes of the second half to find the opener and it was quite a brilliant goal. Cesar Azpilicueta moved the ball forward down the left and released Pedro down the channel and suddenly, the Spaniard was in behind. 
He raced through the box and from a tight angle, took a neat touch to move it past the defender and then smashed the ball through the legs of the helpless Lloris to make it 1-0 to the home side and effectively put Tottenham's title hopes at risk.
Chelsea's onslaught continued as the introductions of Willian and Ruben Loftus-Cheek in place of Eden Hazard and Matteo Kovacic certainly had a positive impact on this tight game.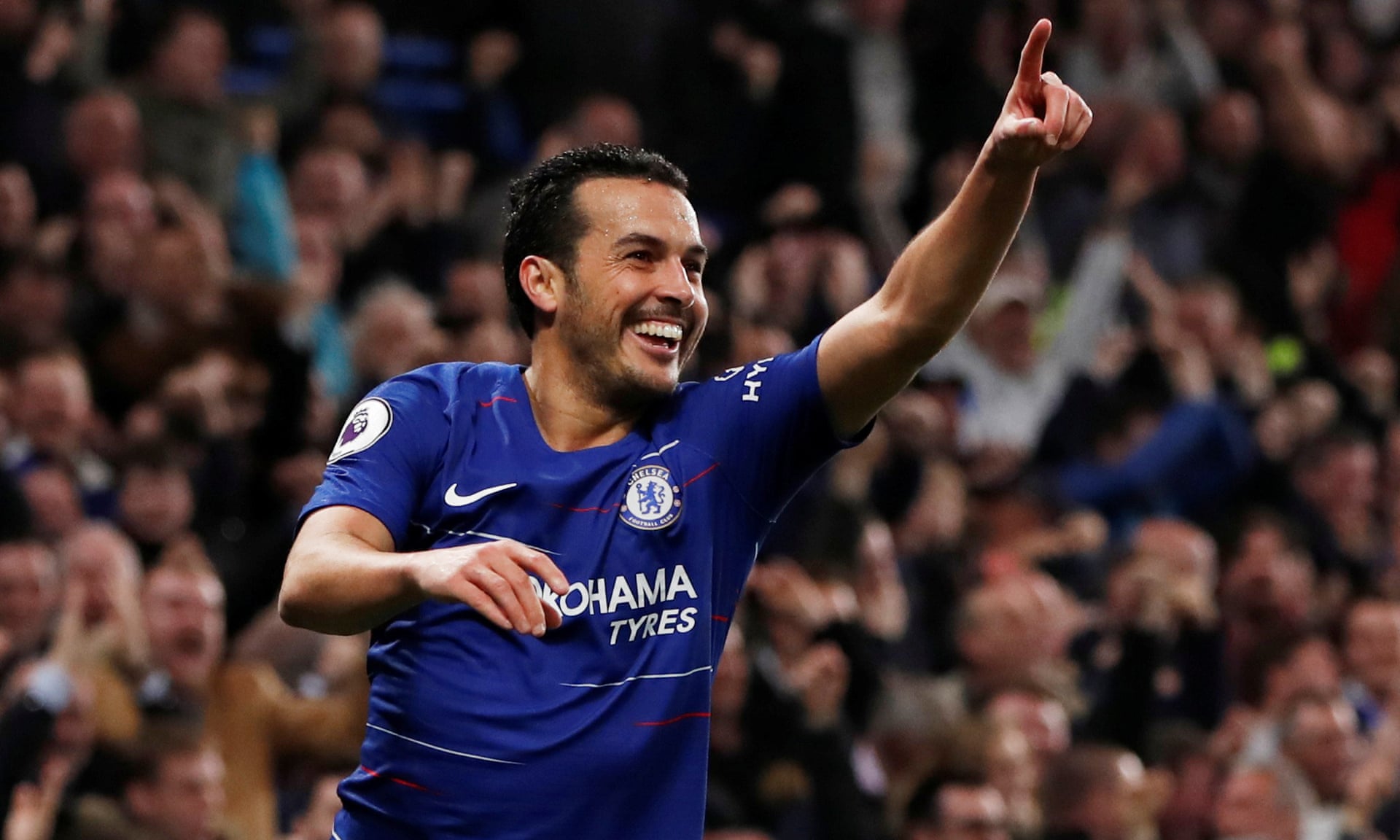 Chelsea were then gifted a goal that put the game to bed in the 84th minute. Olivier Giroud's header from a long ball looked comfortable for Kieran Trippier but with Willian breathing down his neck, he seemed to just panic. 
Read More Chelsea News, Click Here: Chelsea latest news
Without looking up to check his keeper's position, he played a blind pass which was beyond the reach of the onrushing Lloris to score what was quite simply a bizarre own goal to make to 2-0 to Chelsea.
Here's how some ecstatic Chelsea fans reacted to this London derby victory:
Thank you Sarri! Perfect match from you. Can't blame you for anything!! #perfectmatch Team was #SOLID !!!! Full of fighters!! #chetot #defencefirst

— Hannu-Pekka Alamäki (@hoope75) February 27, 2019
London is BLUE🔵🔵🔵🔵

— 15俺 (@Cobham_TC) February 27, 2019
Pedro show…

— No Oone (@noousernameee) February 27, 2019
Kudos to the defenders man, literally 0 shots on target

— 🇪​🇳​ (@Edxn_10H) February 27, 2019
Full-Time Thoughts:

– Much better second-half.
– Kante is an absolute machine, starting to run out of words for him.
– Defensively solid throughout.
– Spursy… that's all I need to say.
– Whisper it quietly… but Sarri got it right. That'll cause a stir… 😉

— ForeverBlue⁸⁴ 🏴󠁧󠁢󠁥󠁮󠁧󠁿🇮🇹 (@sazio1984) February 27, 2019
Well done lads. Love the energy and fight. Pedro was world class today

— MrAnthonyTad (@MrAnthonyTad) February 27, 2019
Such a needed win, very happy with this result🙌🏻💙

— Kim (@kimbox19) February 27, 2019
SARRI IN.

— WorldWideChels (@WorldWideChels) February 27, 2019