Tottenham opinion: Pochettino shouldn't consider signing Domagoj Vida
Football.London (h/t Takvim) has reported that Tottenham are keen on a move for Besiktas star Domagoj Vida. The North London side are looking for defensive reinforcements, especially with main man Toby Alderweireld linked with a move away.
The 30-year-old has been an immense presence at the back, and one of Mauricio Pochettino's best players this season. However, Manchester United and Arsenal (Sun) are in the race to activate his £25million release clause in the summer.
The clause appeared after Tottenham extended the 30-year-old's contract. It was a choice that Tottenham had no choice but to make and that could cause them a few problems next summer.
Despite the situation, they shouldn't sign Damagoj Vida. Vida's biggest achievement to date is his performance in the 2018 World Cup at Russia. He played every game in the run-in to the final, proving to be an absolute monster for Croatia.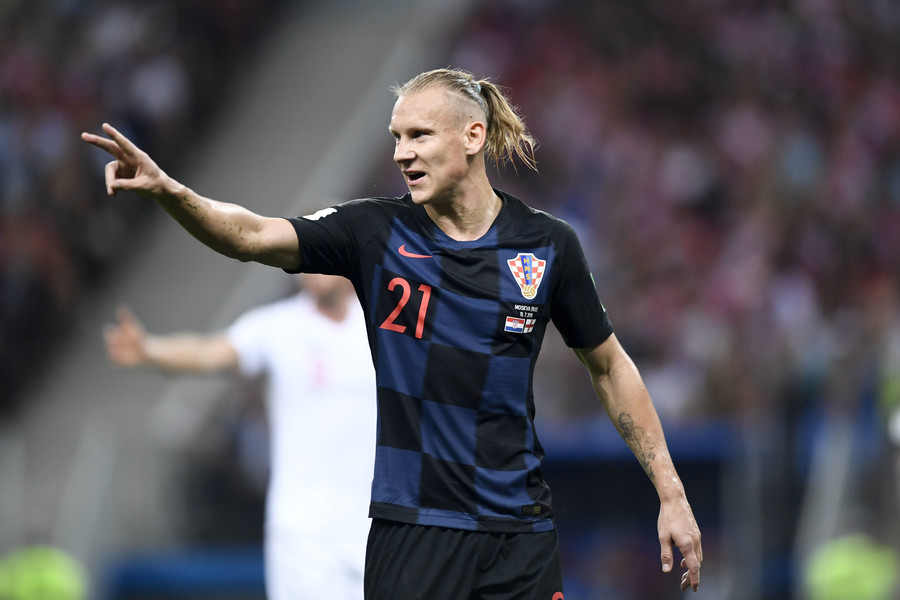 It's why Liverpool, Arsenal and even Manchester United (Mirror) were very keen on a move for the 29-year-old in the summer but nothing ever materialised. Now Tottenham have entered the race but Domagoj Vida isn't the centre-back that they need.
The 29-year-old is very solid defensively but where he falls short is in his consistency and ability on the ball. Tottenham manager Mauricio Pochettino loves to play out from the back, which is why both Toby Alderweireld and Jan Vertonghen are his first choices.
Both the Belgian centre-backs are consistent performers and are also very comfortable with the ball at their feet. It's that more than anything that Tottenham need, and that is not what Domagoj Vida can provide.
Furthermore, the 29-year-old is past his prime and has had troubles with injuries over the last few seasons. That has stopped him from making a consistent impact for either Dynamo Kyiv or Besiktas over the last few years.
What Tottenham need instead is someone talented and capable of playing out from the back. Someone like Matt Hummels or even Nikola Milenkovic are two potential options that Tottenham should consider in the near future.
Both are ball-playing centre-backs at opposite ends of the spectrum in their careers and yet, they are far better options for Tottenham than Domagoj Vida.
Read more Tottenham news, click here: Tottenham latest news
Conclusion
While Domagoj Vida would be a great rotation option for any Premier League side, he is not someone who a club can depend on for consistent performances. For Tottenham, a club that is trying to chase a Premier League title, that is not a sustainable option.