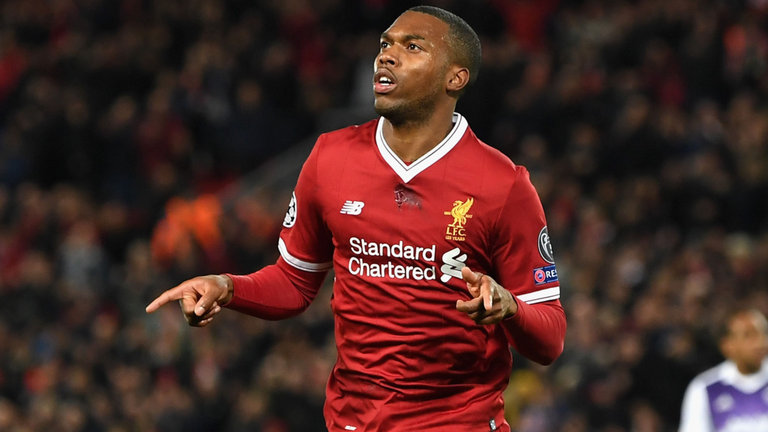 How Newcastle Dodged A Bullet Not Signing Daniel Sturridge
Newcastle United tried in vain to tempt Liverpool's wantaway striker Daniel Sturridge to Tyneside in January. Rafa Benitez has been desperate to secure a new striker, especially one who would come at no significant transfer cost and so Sturridge appeared to fit the bill.
Despite a chequered record, the former Chelsea man was making all the right noises in public about wanting to leave Anfield in order to play regularly in the Premier League so that he makes it to England's World Cup Squad for Russia this summer.
Having rebuffed Newcastle's advances, however, it transpired that for family or 'personal' reasons, he was looking for a move specifically back to or near the Birmingham area and so to him, Newcastle was never really an option.
With Aston Villa, Birmingham City and Wolverhampton Wanderers all in the Championship, it would appear that his only option was to choose West Bromwich Albion and luckily for him, the Baggies were willing to offer him a deal.
Despite these reasons being given, his lack of interest in the Newcastle move led to more doom and gloom among the more pessimistic of Toon fans, rather than stating that Sturridge had chosen Alan Pardew and bottom place over Rafa Benitez and Newcastle United.
Things weren't that simple though and with a move to SJP never really on the cards, Newcastle ended up with Leicester's Islam Slimani and they'll be glad they did! True, Slimani himself has had a strain and as yet has not made his debut for Newcastle. However, they would surely rather have a limited Slimani or nobody at all than a very troubled Daniel Sturridge.
Religious views, injuries and lack of game time meant Sturridge has often struggled to feature week in, week out for his club and had Newcastle somehow managed to sign him up, they would have got a player with absolutely no wish to play for the Magpies whatsoever.
That is not the type of player the Toon Army take and when Chelsea played West Bromwich Albion on Monday night, Newcastle fans truly realised what a lucky escape they have had. After just one touch of the ball and less than three minutes on the pitch, Daniel Sturridge left the field with a hamstring injury before his team limped to a 3-0 defeat at the Bridge.
Having now been sidelined seven times since the beginning of last season, it's clear that his fitness is not what it should be and no club will get complete value for money with him.