Middlesbrough must avoid signing Stephane Cueni for the time being
According to a report by Hartlepool Mail, Middlesbrough are lining up a swoop for Swiss starlet Stephane Cueni.
The report further states that the Championship club will face competition from the likes of Serie A outfits Udinese, Parma and Torino.
The Teessiders are chasing a promotion back to the top-flight this season, having played some brilliant football under Tony Pulis' tutelage. Currently placed 2nd on the table, Boro have a solid chance of making it back to the Premier League.
However, considering what's at stake, perhaps the club would be better off by not making a move for Cueni. The 17-year-old is undoubtedly a solid talent and could develop into a future star.
Currently plying his trade for Team Vaud, Cueni has represented his country at the U18 level. A midfielder by trade, the young Swissman has also captained Team Vaud on 4 occasions, illustrating his quality both on and off the field.
That said, Middlesbrough have more pressing concerns at hand. Being in the middle of a promotion push at such a crucial juncture is certainly not easy. Although they are in a good position, one must only look at their goalscoring tally to understand the problem.
Boro have scored merely 19 goals so far, making it the poorest amongst the top five. Norwich City, Leeds United and Sheffield United have all scored 28, 29 and 27 respectively. Meanwhile, West Brom have scored the most, having bagged 37 goals.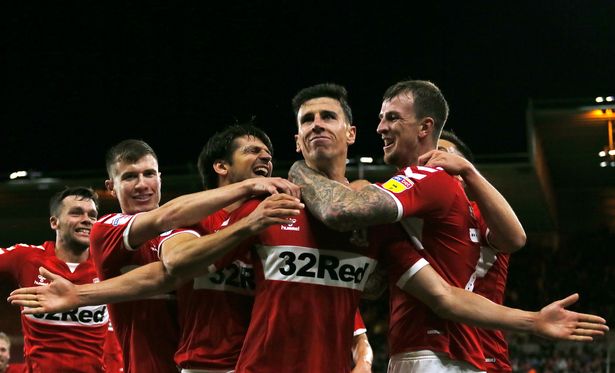 Instead of looking at future prospects, Middlesbrough must focus on adding more firepower to the first-team. Cueni is a great talent but it is highly unlikely for him to play for the first-team from the get-go.
To put things into perspective, only the bottom-three teams and Queens Park Rangers have scored lesser goals than Boro and that is a worrying fact. More often than not, teams fizzle out after the halfway point and Pulis must do everything he can to he ensure that does not happen.
Clearly, Middlesbrough's strike force has failed to supply goals and that could eventually prove to be detrimental to their hopes of promotion.
Read More: Middlesbrough's goal-scoring woes would vanish if they sign this £15m Burnley star in January
Hence, Pulis and co must shift attention from Cueni for the time being and look for proven attackers who can come in and make the difference they so desperately need.