Tottenham vs Everton report: Tottenham match report
Despite taking an early lead, Tottenham finished their season with a 2-2 draw but it confirmed their place in the Champions League. It's been a rather rollercoaster season for the North Londoners, with them at one stage proving to be a bit too much too handle.
They cut the point difference between them and the top-two to two points at one stage. Injuries to key stars including Harry Kane, Christian Eriksen, Dele Alli and Heung-Min Son leaving for the Asian Cup changed the course of their season.
But that combined with bad results towards the end of the season has seen Tottenham finish their season in fourth place. However, they've finished just one point above their eternal rivals Arsenal.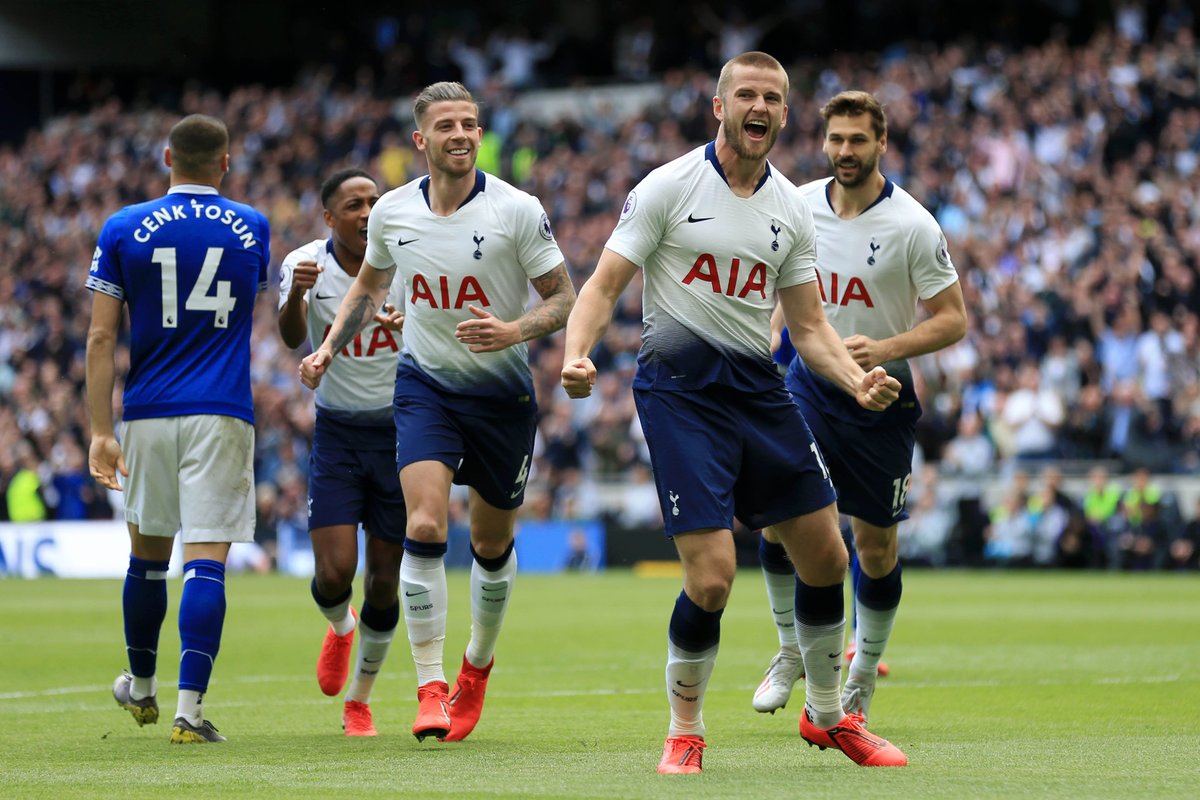 It was always going to be a tough game but for a large part of the first half, but that wasn't how things went for Tottenham. Instead, they walked the ball into the back of the net a mere three minutes after kick-off, via Eric Dier. A brilliant cross from Erik Lamela bounced about the box before Dier pounced and smashed it into the net.
That gave Tottenham a very early lead and they continued to dominated in opening ten minutes, with Everton taking their time to get into the game. They eventually did do that, with Bernard getting off a few pops at goal, even forcing Hugo Lloris to make a few saves.
The Frenchman hasn't had the best season but stepped up. The half ended with the score-line against the Toffees and in favour of Tottenham, because had the result remained the same, then they would have finished third. But something seems to have happened during the half-time talk.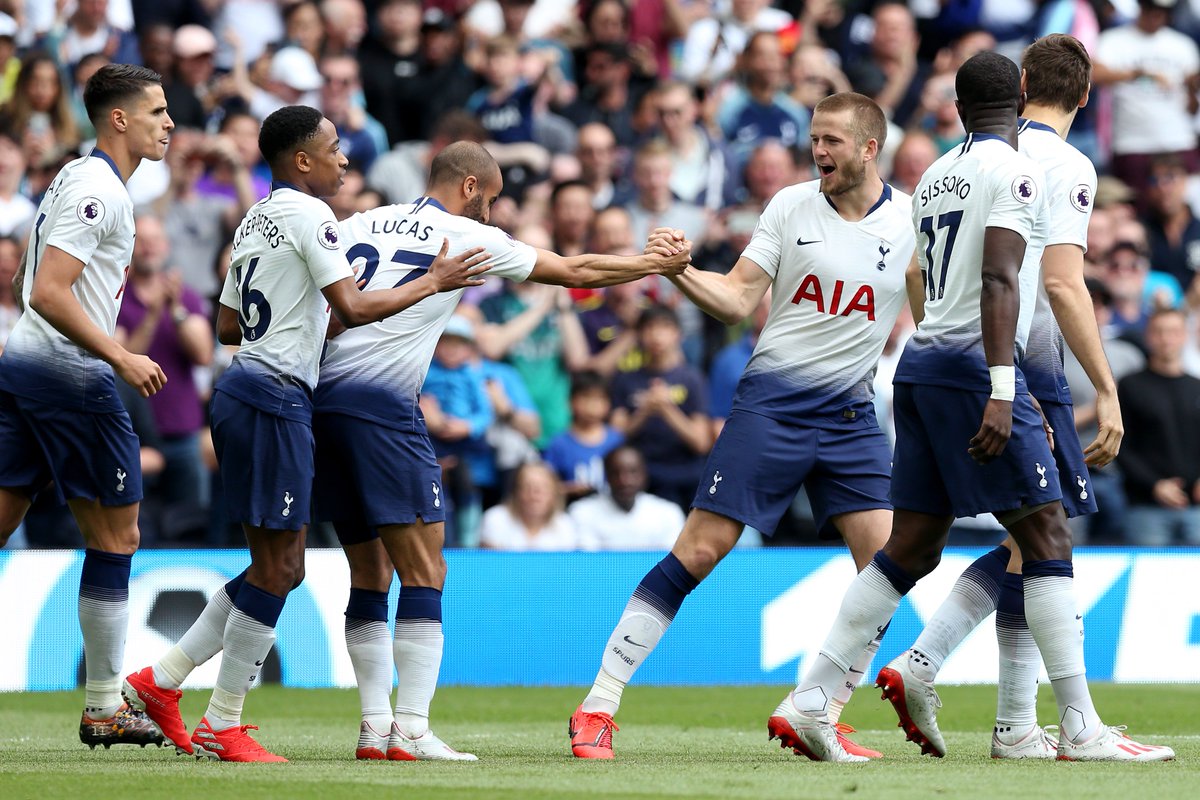 It changed Everton and they came out with blistering pace and looked a lot more dangerous going forward. The addition of Ademola Lookman also changed things, with Bernard putting in a hard-shift both offensively and defensively. Lookman, like Lloris, hasn't had the best season but showed just why he's rated so highly at the club.
He twisted and turned players around, using his searing pace to help Everton on the counter. Eventually, the pressure got to Tottenham and former Arsenal man Theo Walcott opened the scoring from a rather unlikely angle.
The forward was delivered the ball by Gylfi Sigurdsson, giving him enough time to beat Ben Davies and comfortably pass the ball beyond Hugo Lloris.
That changed the course of the game and Everton continued putting pressure on Tottenham, winning corners and even 50/50s. Things got even worse for Tottenham but despite a brilliant save from Lloris, Cenk Tosun was the first man to react and buried the rebound.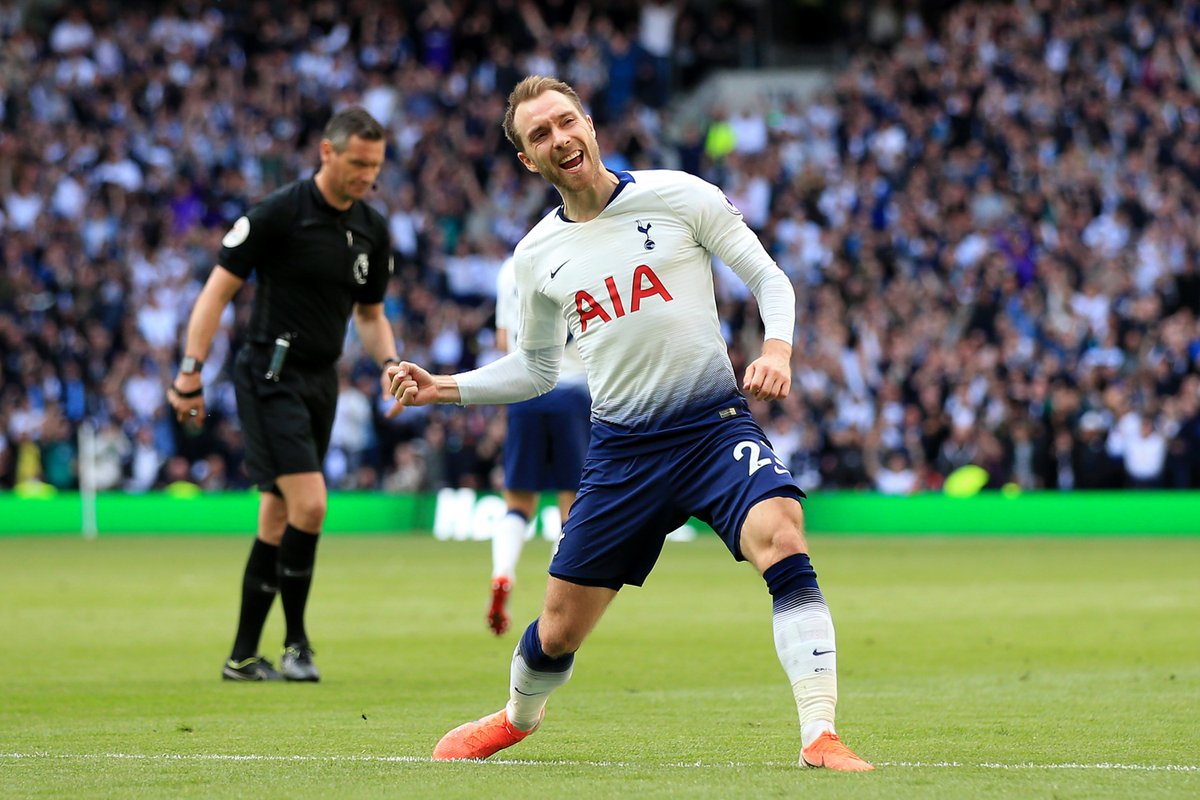 It would have been that, but unfortunately for the Toffees, Christian Eriksen had something to say. Fouled just around 25 yards out, the Danish international stepped up and produced a stunning free-kick towards Jordan Pickford's near post.
Read more Tottenham news, click here: Tottenham latest news
The English number one could do absolutely nothing about that and despite a heroic dive, he had to watch as the ball sailed past his hands.
That effectively ended the game and while it did allow Chelsea to leapfrog Tottenham for third place, it confirmed Spurs' place amongst the Premier League's top four.
Their season isn't over yet, as they face Liverpool in the Champions League final.
Here is what a few Tottenham fans had to say about the result: