Arsenal opinion: Three replacements for Laurent Koscielny
It seems that Arsenal have issues, more than just the defensive issues this season. In fact, it looks like the club could end up losing their captain, with Borussia Dortmund seriously interested in a move for the French international.
The Mirror has reported that the German side are very keen on a move for the Arsenal captain, which does give Arsenal a problem. Given their defensive issues last season, the last thing the club needs is to lose arguably one of their most consistent players.
He joined Arsenal as a nobody in 2010, one of Arsene Wenger's more riskier moves but things panned out incredibly well for the North London side. Not only has Koscielny made a lasting impact, but he's managed to come back from a career-ending injury.
That kind of will power and sheer 'never say die' attitude is what Arsenal will lose, which is why replacing him makes things even worse for the North Londoners.
However, it is not impossible for Arsenal and whether or not they do lose the 33-year-old, they have to start thinking of replacements.
William Saliba
18 years old, Saliba spent six years at honing his skills at AS Bondy and FC Montfermeil before joining Saint Etienne. While he did initially join Etienne as a youth star, he quickly rose up the ranks, signing his first professional contract at the age of 17.
That saw him eventually make his debut in September 2018 and he hasn't looked back. Saliba finished the season with 16 appearances to his name, missing just three games since February, which shows just how much faith Saint-Etienne has in him.
In his 16 appearances, William Saliba averaged a rather impressive 2 tackles, 1.8 interceptions and 2.7 clearances per game. He had an 85.6% passing accuracy and averaged 40 passes a game, which showcases his ability as a modern centre-back.
Combine that with links to Arsenal, and it does make Saliba the perfect replacement for Laurent Koscielny.
Michael Keane
Heavily linked with a move to Arsenal in April, the rumours have since died down. The former Burnley man has enjoyed quite a rise at Everton, growing slowly from struggling at Manchester United to flourishing at Everton.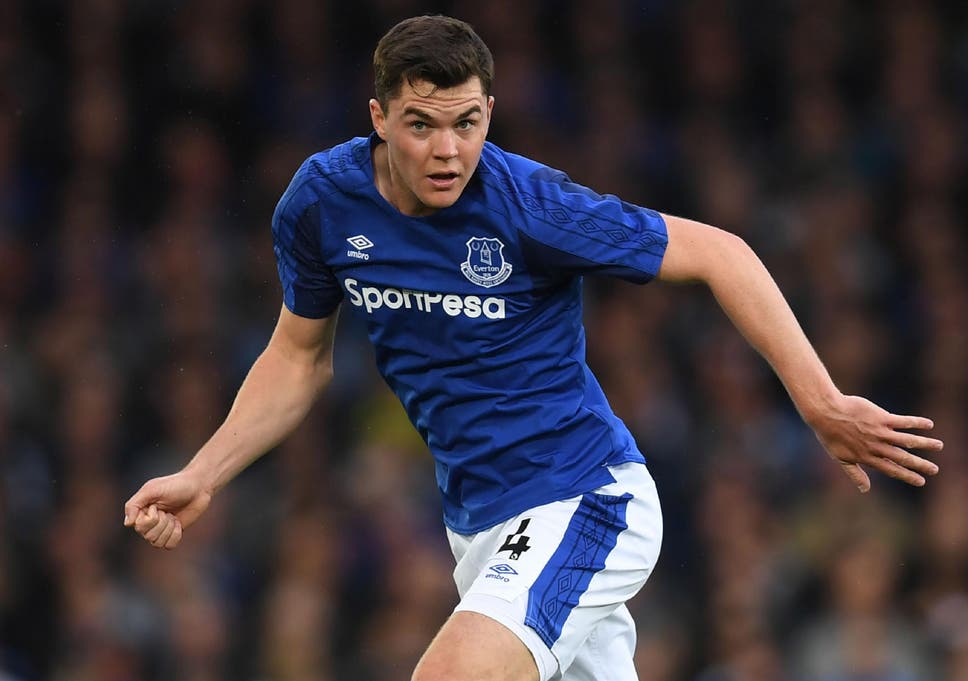 His ability is undoubted and he has been one of the few successes, with Everton spending an obscene amount of money on the wrong players. But Keane has been amongst the standout stars and has done exceptionally well.
Brought in from Burnley, he has since gone on to become a first-team star for the Toffees. That includes 30 plus appearances over the last few seasons, which shows his consistency and injury-free past.
Furthermore, his defensive nuance is better than Shkrodan Mustafi, and Keane is the faster one.
Eric Bailly
The Mirror has reported that Manchester United are more than willing to sell Eric Bailly to Arsenal but only for the right price. The Gunners have been linked with a move for the Ivorian centre-back and he would be a great move for the club.
But there is one issue with that, as the Red Devils want to recoup every cent of the £30million that they paid for the Ivory Coast star.
For Arsenal, it is something they need to take full advantage of. Because if nothing else, Eric Bailly is a class act who has struggled only because of the rot that Jose Mourinho has left at the club.
Read More Arsenal news, click here: Arsenal latest news
But before that, the Ivory Coast star was amongst the club's top players. The definition of a ball-playing centre-back, the Ivory Coast international is a solid defensive option who combines great tactical sense and speed.
It's why he would be the perfect replacement for Laurent Koscielny, especially if the North London side let their captain go.