Manchester United opinion: Three replacements for Romelu Lukaku
The Metro has reported that Manchester United's Romelu Lukaku has agreed to personal terms with Inter Milan. The former Everton striker has been a reliable and consistent goalscorer for the Red Devils, but it seems that his time may be over.
He struggled to find a place under Ole Gunnar Solskjaer, with only injuries giving him a chance. Lukaku took those chances, netting a rather impressive four goals in two games before the season finished.
Despite all his struggles, Lukaku still managed to finish with 15 goals, which isn't a world-class total but one that Manchester United will struggle to replace. The Red Devils need a proper replacement and for all his talent, Marcus Rashford isn't that man.
The 21-year-old finished with 13 goals and 9 assists, but a large portion of that came just after Ole Gunnar Solskjaer was appointed as interim boss. He later struggled to cope with being the club's lone goalscorer, with goals from even Paul Pogba eventually petering out.
Things need to change and with Lukaku close to a move away, Manchester United need other options. That being said, here are three options the Red Devils should consider.
Antoine Griezmann
The 28-year-old is finally set to leave Atletico Madrid at the end of the season, which has seen him get linked to Barcelona over the last few weeks. But if Manchester United do end up losing Romelu Lukaku then someone like Antoine Griezmann would fit the bill perfectly.
Versatile, hard-working and an incredible goalscorer, the Frenchman can do it all. Despite being a striker, he averages 1 tackle per game and finished the season with 21 goals and 11 assists in all competitions.
To make things even more interesting ESPN has reported that the Red Devils have re-entered the race for one of their top targets, with the club heavily linked with a move for the Frenchman.
The Mirror claims that Barcelona are angry with the entire situation surrounding the Frenchman as Atletico president openly announced that Griezmann would join the Catalans. If there's a chance, Man United must take advantage of it.
Mauro Icardi
Arguably the best option for Manchester United, the 26-year-old has been highly consistent for Inter Milan. Despite getting dumped out of his team halfway through the season, Icardi still finished with 17 goals and 9 assists in all competitions.
Though this is a far cry of his previous totals of 29, 24, 18, 27, this shows his consistency. It's what Manchester United need, a potent and clinical finisher, someone who when given half a chance in front of goal would smash it in.
While Lukaku did do his best, even he cannot match what Mauro Icardi can do. Manchester United have to take things seriously and make a move for the Argentine, who they were linked with previously.
Robert Lewandowski
A world-class striker by the definition of the word, the Polish hitman has been exceptional even when Bayern Munich have been the exact opposite.
Over the course of his career, Lewandowski has only scored less than 14 goals once and that was his debut season in the Bundesliga. After that, he averaged a phenomenal 35.3 goals per season over an eight-year spell, which shows an extremely consistent average.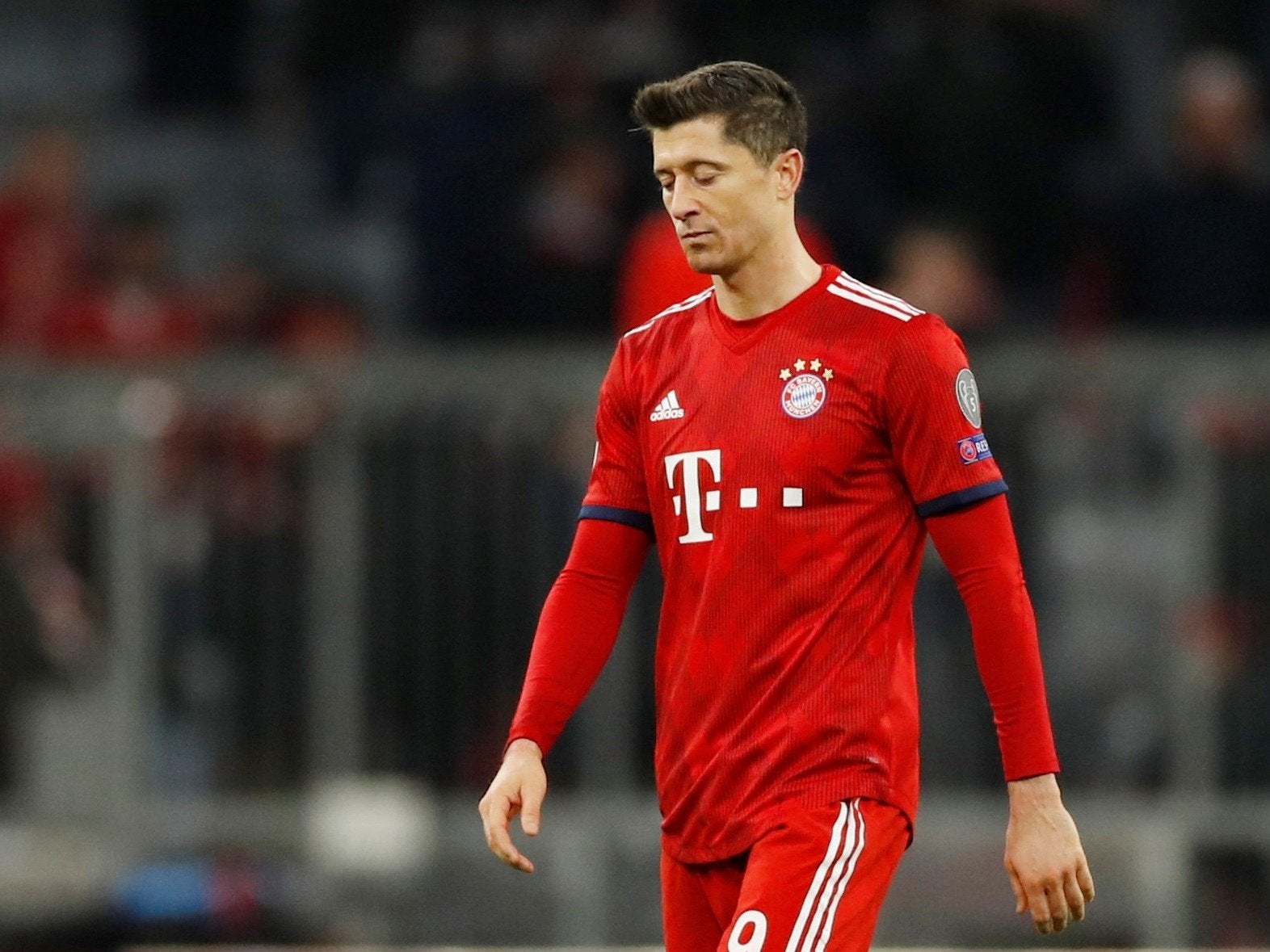 Read More Manchester United news, click here: Manchester United latest news
He has been linked with Manchester United and it's a move that the club really have to make. The Polish striker may be in and itching his way past the age of 30 but that United shouldn't bother too much about it.
While they haven't had the best experience with older players in recent times, there are few players as good as the Polish hitman in the world.