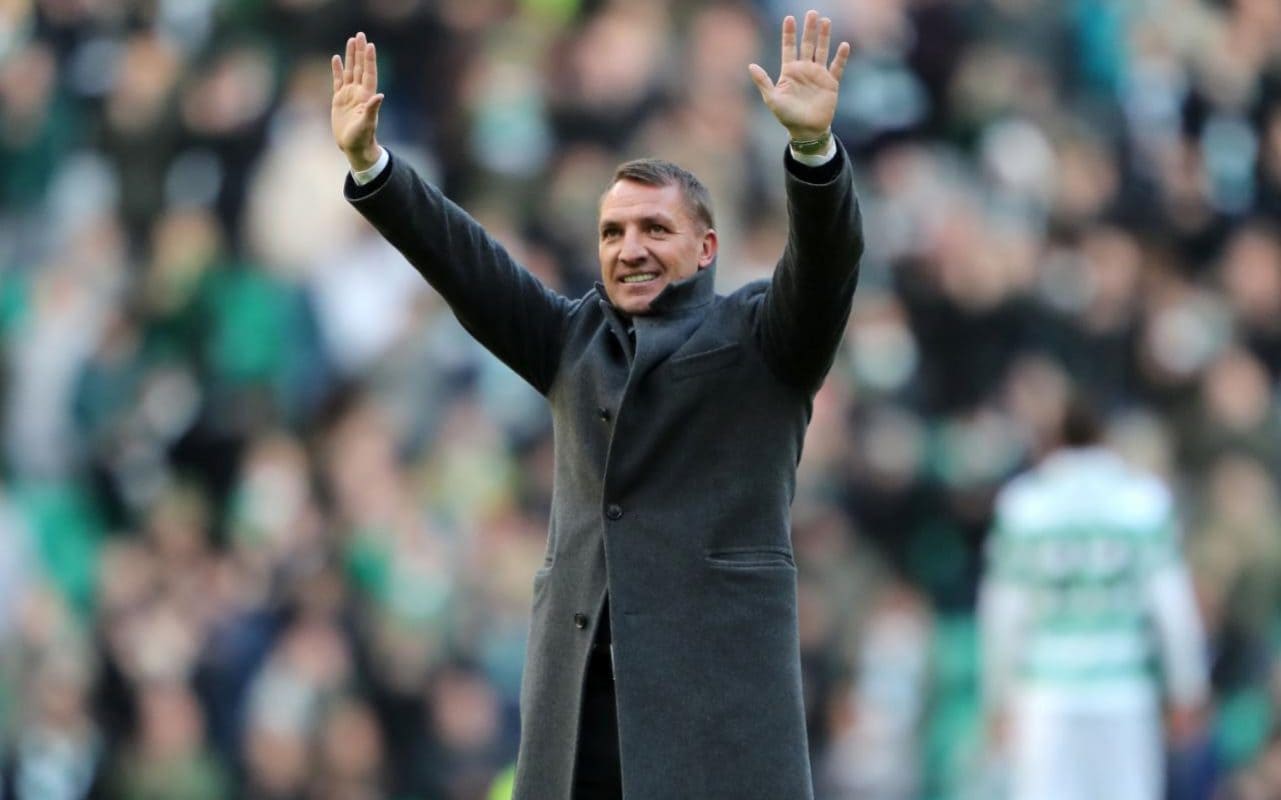 Infamous view: Why this former Liverpool manager will be a good choice to replace Arsene Wenger at Arsenal
Arsenal may have managed to make it through to the last eight of the UEFA Europa League, but the departure of manager Arsene Wenger at the end of the season seems inevitable.  
The Frenchman has been under intense pressure recently after a run of poor results, and while the North Londoners have bounced back on the pitch with improved displays in the past couple of weeks, Wenger's position continues to be under threat with a place in the top four of the Premier League looking like a very distant possibility. 
And one name that has been linked heavily with replacing the Frenchman at the Emirates and seems to be gaining a lot of weight of late is that of Celtic manager Brendan Rodgers.  
The former Liverpool boss has had a sensational spell in Scotland since taking over the reins at the Parkhead in 2016 and has been tipped as the right successor to Wenger's throne by a number of pundits, including former Arsenal superstar Paul Merson.  
While the idea hasn't been met with all that fervour and excitement by the club's fanbase, it wouldn't be wrong to say that the plan to replace Wenger with Rodgers has some degree of merit to it.  
Currently in charge of Celtic, and having formerly managed Liverpool, Rodgers boasts of an impressive CV and has shown that he has the mettle to managing and leading huge clubs and can deal with the expectations and the pressure that comes along with that.  
Not many would've forgotten how close Rodgers came to leading Liverpool to their first Premier League title since 1989/90 when his side finished just two points shy of eventual champions Manchester City. Throughout the season, Liverpool played some eye-catching football filled with attacking verve and vigour – something that the Arsenal fans can attest to thanks to their team's 5-1 drubbing at Anfield. 
The way Rodgers managed to extract the best out of the players like the mercurial Luis Suarez, the injury-prone Daniel Sturridge, an ageing Steven Gerrard and a highly inconsistent Raheem Sterling in that campaign stands as a testament of his managerial pedigree.  
Liverpool scored over 100 league goals during the 2013/14 campaign – their best ever tally in a Premier League season. And if Rodgers were to be given a group of attacking players as talented and gifted as currently at Arsenal's disposal, there's no saying he wouldn't be able to produce something similar.  
Under him, Celtic may not have been able to achieve a lot of progress at the European stages, but it wouldn't be wrong to say that Rodgers has taken the Hoops to a whole new level when it comes to the domestic competitions.  
Many are soon to dismiss his exploits, stating it came in Scottish football, but to finish an entire season unbeaten, on the way to winning three trophies as Rodgers' team did in the 2016/17 campaign takes something special. And the 45-year old looks well on his way to lead the Bhoys to a consecutive domestic treble, highlighting how he has helped widen the gulf between his team and the rest in Scotland.  
There remain a few flaws in his managerial style – much like Wenger, his sides too, have often been found out defensively. The lack of experience at the European level, where Arsenal aim to be successful is something that will hinder his chances as well. But, it is only fair to say that wherever Rodgers has managed till date, be it Swansea City, Liverpool or Celtic, he has managed to improve the club. 
Surely, it is too early in the game to predict what will happen at the end of the season. For all we know, Wenger could still remain in charge of the club come next season. However, if the job does become vacant, it would be unwise of Arsenal to not consider Rodgers as a potential candidate to take over from the Frenchman and lead them into a new era.