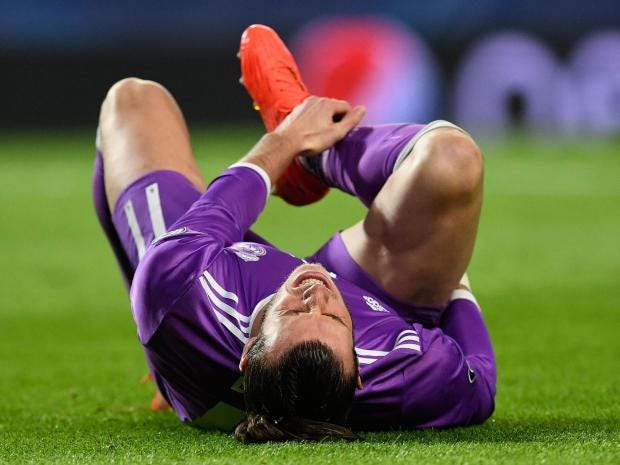 The Champions of Europe are off to a superb start dominating their league and European campaign early this season. Zinedine Zidane, the manager of the Spanish outfit will be happy with his team's return this so far this season but will know that they have to continue to be at their best to keep winning throughout the season. However, he was dealt a blow this week after it was reported that star Welsh international Gareth Bale picked up a long injury that might keep him out of the game for up to 4 months. He picked up an ankle injury recently and is set to undergo some scans but is not expected to face Barcelona in the biggest game of the season midway next month.
With injuries to key players, Zidane shifted to a 4-4-1-1 formation in the game against Atletico Madrid recently which saw Cristiano Ronaldo and Gareth Bale in the attacking positions on the night. However, with Bale now out of the squad, it will be interesting to see how Zidane lines up for the upcoming games leading to the El Classico. To make his work easier, here are three systems that can be successful at the Bernabeu in Bale's absence:
4-2-3-1
Karim Benzema is the first choice striker for Zidane when fit and there is no doubt that he should lead the line if chosen to play for the squad. This leaves 2 places on the wing one of which is usually occupied by Ronaldo. However, with Zidane not finding the right combination with Ronaldo playing as a winger, he might just decide to shake things up and use the Portuguese star as a number 10 in a more creative role.
This will help Zidane use the likes of Marco Asensio and James Rodriguez on the wings or Isco and Morata as support strikers which will increase fluidity within the squad. Ronaldo, playing as a 10, might have to work a bit harder to retain the ball but with Luka Modric and Toni Kroos giving his support, Ronaldo might thrive in this system helping Real Madrid to new heights.
4-3-3
Though Karim Benzema is the first choice striker for Zidane, the French star has just not been able to provide enough consistency in front of goal to keep the manager happy. Zidane has already used Cristiano Ronaldo as a lone-striker and has reaped benefits of it and it might be a system that the manager can turn to in Bale's absence.
The number 7 for Madrid can lead the line effective, giving the likes of Asensio, Rodriguez, Isco, Morata and Lucas Vasquez a chance to effect the game on either side of Ronaldo as a part of the front three. This system will also see Zidane use three midfielders, something he has preferred and might help them go all the way this season.
4-4-1-1
The third and the final system will see Real Madrid change very less from their victory against Atletico Madrid recently. In that game, Zidane used Bale just behind Ronaldo with both players given the freedom to roam the whole width of the pitch. Bale's pace allowed him to stretch play while Ronaldo exploited the gaps in the middle in a system that has already reaped some fruits.
And though Bale is not absent, the likes of Isco, Asensio, Morata and James Rodriguez are more than capable of playing in that position and though it might reduce the stardom in their first team, it will provide some balance to the squad that has been missing at times this season. With the 4 midfielders helping out not only in the middle of the park but also on the wings, Real Madrid might become harder to beat in this new system.
Which formation do you think best suits a Gareth Bale-less Real Madrid in the upcoming games?