Since Roman Abramovich arrived at Chelsea, we have seen the meteoric rising of the "Blues". Chelsea came from being a team that was always in the middle of the table in England, to become one of the most important teams in the country right now, and all this was made mainly thanks to Roman, who made sure to sign all the best for his team, and he has proved that every season since he landed in The Bridge.
Chelsea's staff has made some great purchases along these years, but, they've also made some mistakes at the time of selling and buying. Every Chelsea supporter surely wants to have a player back in his team, or maybe they never wanted to see an idol leaving the club, but this is football, and, just as life, it is not fair.
Today we'll try to discover and name three players that Chelsea should have never sold.
Frank Lampard
:
The midfielder became a referent for Chelsea during his entire career with the Blues. Frankie was responsible for many successes for Chelsea, and he was one of the leaders of the team alongside John Terry during his stay in Stamford Bridge for both his club and the Three Lions.
There is no doubt that Frankie should have never left Chelsea. He demonstrated in his stays with both Manchester City and New York City that he still had what it takes to compete in the big leagues.
Didier Drogba: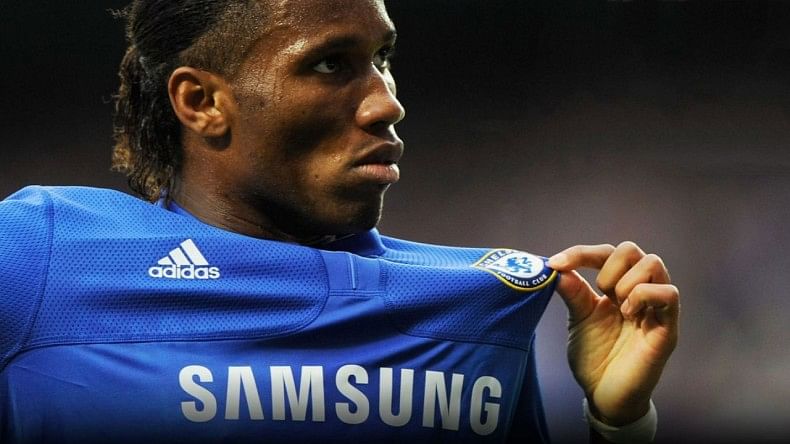 Didi made history in Chelsea. He was great while he was in London, as Drogba gave everything for this team, and let's be clear: many people (including me) think that the Champions League that Chelsea won was due to Drogba.
The man led the team to the trophy, being the responsible of the classifications of Chelsea in that tournament. Even if Chelsea has Diego Costa in their squad right now, Drogba could have stayed in Chelsea until his retirement, either being a partner of Costa or just contributing off the bench for the team. That could have been a great departure for him and his career.
Juan Mata:
The Spaniard midfielder was a great revelation in Valencia, and when he arrived in Chelsea, he established himself as a world beater. Juan did great for Chelsea during his stay in London, but due to Mourinho's whims, he couldn't become the big name he is right now.
Ironically, he's one of the most important players in Jose Mourinho's Manchester United right now, and who knows what would have been Mata's career if he stayed in Chelsea with the starring role he was used to have until the arrival of the so-called Special One.
(Bonus)
Arjen Robben:
There is no doubt about the quality of Dutch attacker, as he has demonstrated he is a top player in Bayern. Robben led his current team to win the Champions League a couple of seasons ago. Who knows, maybe Arjen could've led Chelsea to win more than one trophies, but injuries could not help the Dutch player.