The Premier League gears up for the end of the season with a bunch of interesting ties for the final nine rounds of the season. Leicester, Arsenal and Tottenham are the three teams that are in the running for the title and it is going to be fun to see just who comes out with the title.
Leicester are the only side in the top four who did not lose in game week 28 and they will be looking to increase the distance between them and the chasers. The big tie of the week which will help them out is the fact that Arsenal are facing Tottenham. We look ahead to this clash and pick out five players who should be part of your Fantasy Premier League team for the next week.
Sergio Aguero
The Argentine might have fired a blank against Liverpool but he would be looking to fix that up when he takes on an Aston Villa side that seems destined for the drop.
Aguero probably will have a field day against the side which is rock-bottom of the league and it certainly won't get any easier for him if he wants to get a goal or two.
Gylfi Sigurdsson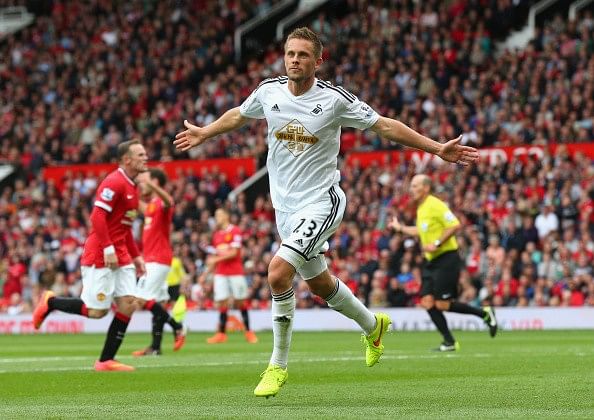 The Icelandic international was one of the best players for Swansea as they surprisingly defeated Arsenal and the midfielder would be at his best or looking to make a big difference when they face Norwich, who cannot get a decent result in.
Sigurdsson's passing will be important for Swansea as they look to avoid getting relegated.