Why 31-year-old Marc Pugh be an asset to Hull City's promotion hopes
The BBC has revealed that Hull City have signed Bournemouth star Marc Pugh on loan for the next six months as the Tigers try to make it to the playoffs. The 31-year-old has struggled to make an impact this season due to the rise of David Brooks and Ryan Fraser, which is why he was open to a move back to the Championship.
However, for Hull City, despite Pugh's age and his ageing knees, the 31-year-old could still end up being the answer to all their problems this season. The Tigers sit six points behind Frank Lampard's Derby County and with just 18 games left, they need to start doing more.
So far, they've only managed to win 11 out of their 28 games, losing 10 in the process. This includes 1-0 losses to Sheffield United, Leeds United, Bristol City and Blackburn Rovers.
These close games show that the club needs someone to step up when required, which hasn't happened so far. Right winger Jarrod Bowen has been in excellent form so far this season and has produced 17 goals, with centre-forward Frazier Campbell just behind him with 11.
Adding Marc Pugh allows the Tigers to not only keep the ball more, thanks to the 31-year-old's impressive 80% passing accuracy last season.
This allows Hull City to retain possession in key areas, something they have struggled with this season and something that could disappear in the near future. However, what the 31-year-old won't be able to do is score goals consistently, with his best tally coming more than eight years ago, where he produced 23 goals in the 2010/11 season in the League One.
His best Championship stat, on the other hand, was in Bournemouth's last season in the Championship, with the 31-year-old producing 15 goals. While he's a far shot away from his prime, Marc Pugh's sheer presence could prove to be vital, especially given the very heavy fixture list between now and May.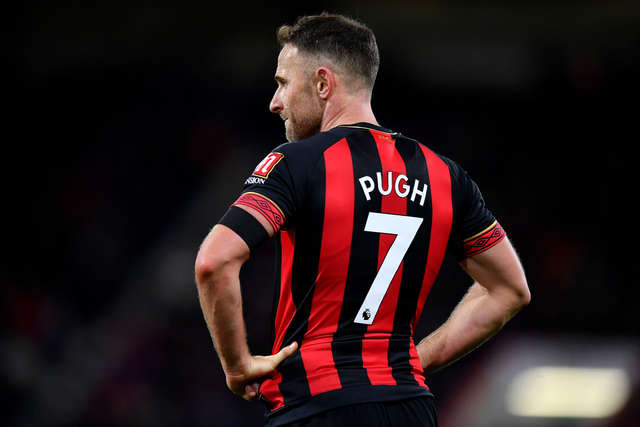 Read More: Hull's move for this talented New Zealand star is a much-needed step and they should do it quickly
While winger Kamil Grosicki has been the Tigers' main creative force this season, Pugh's presence could allow the Polish star to rest and flourish even more.
However, given the Bournemouth loanee's lack of game time this season, it will take him time to readjust to playing football consistently once again. Once he does, Marc Pugh will certainly be a worthy asset to Hull City's chances of achieving a promotion play-off spot.