Crystal Palace 2-0 Tottenham: Eagles dump Spurs out of FA Cup with a stunning win
The FA Cup 4th round tie between Crystal Palace and Tottenham ended up being a massively surprising result. Even with massive changes to their line-up, Spurs were always the favourites in this encounter. However, they lost 2-0 to Crystal Palace.
The game began in expected fashion, with Spurs dominating the ball. The absence of key players like Harry Kane, Dele Alli and Heung Min-Son seemed to affect them quite badly.
Within the opening 10 minutes, Crystal Palace surprised the visitors with the opener. The ball was collected by the onrushing Jeffrey Schlupp who drove into the Spurs box with pace and purpose.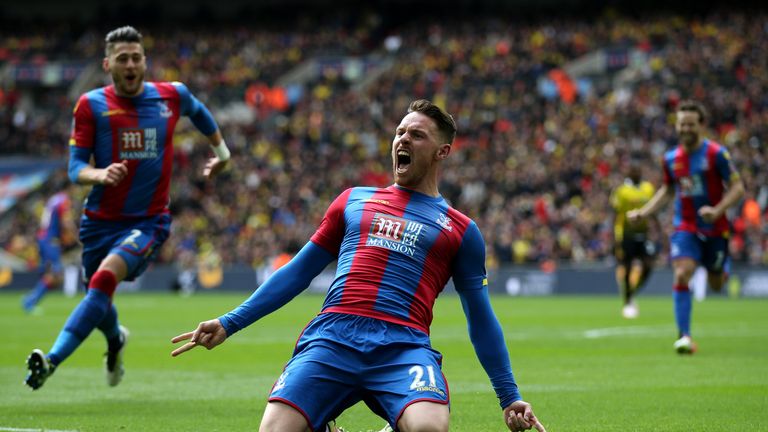 He drove past the defender and had a shot on goal which was saved well by Gazaaniga but the parry went straight to Conor Wickham who took the gift and tucked it into the bottom corner.
As soon as this happened, Spurs began to turn the screws to try and find a goal. This was signified by their possession stats at the end of the game, which totalled at more than 70%.
But even with all of the ball, they were unable to get a clean shot on goal despite creating a multitude of half-chances. It was in the 34th minute that the next event of the game took place.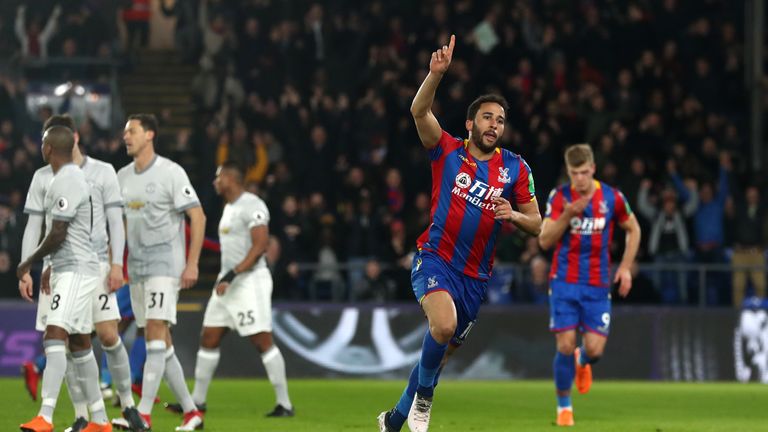 A ball into the box from Palace was met by a clearly raised hand from Kyle Walker-Peters. The referee didn't hesitate to point to the spot.
Andros Townsend stepped up and took responsibility. He successfully sent Gazzaniga the wrong way and made it 2-0 to the home side to bring them closer to the FA Cup 5th round.
Within a few minutes, Tottenham were awarded a penalty when a kick-out from a Palace defender was spotted by the referee. Kieran Trippier stepped up to take the spot-kick given that Spurs had a weakened side.

He smashed the ball past the left-side post to relieve the Palace fans of a lot of pressure. As the half time whistle went, Palace were 2-0 up and on their way to the 5th round.
As the 2nd half began, it was obvious that Spurs were going to give it a real go but even with 18 attempts on goal, they had just 4 shots on target.
Read More: Crystal Palace badly need a talisman up front and this struggling Everton star is probably the one for them
Spurs created chances like they did in the first half but it seemed like it was just not their night as the final pass or shot was constantly letting them down. Even drastic substitutions from Pochettino couldn't change this as Palace ended up 2-0 winners.
Here's what the ecstatic Crystal Palace fans had to say on Twitter:
What a game from the lads, absolute brilliant. Hopefully this shows that Roy HAS to go for this cup.

— jayden (@cpfcjb) January 27, 2019
Go on and win it – no team will want Palace in the next round!

— David (@DaveP264) January 27, 2019
Injuries has been a negative impact to Tottenham ..am afraid this is their downfall

Same applies to Arsenal.

— George (@George27632623) January 27, 2019
https://twitter.com/StuartOsmond/status/1089583953948958721
Yipeee into the next round of the FA cup CPFC. A great win lads. Well done. Youve done your fans truly proud. Brilliant win Palace.

— John Horne (@johnhorneartist) January 27, 2019
great job! outstanding from the entire back line. Ward MotM. lots to be happy about.

— man named mark (@photoheathen) January 27, 2019
✅ The Palace march on!

FULL TIME: 2-0 #CPFC 🦅 pic.twitter.com/6MsKB8RQNf

— Crystal Palace F.C. (@CPFC) January 27, 2019