Islam Slimani singing could be a good piece of business for the future
Islam Slimani, the Leicester City striker currently on loan at Fenerbahce, is being considered as a striking option at Villa Park, according to reports from BirminghamLive.
Aston Villa were a top-flight giant and used to compete with the likes of Everton for the 5th and 6th places back when the Premier League was still monopolized by the top four instead of the top six.
In the 2009/10 season, Villa even managed to finish 6th ahead of Liverpool. Now, things are quite different at this famous football club and the glory they used to cover themselves in has been washed away by the cruel tides of English football.
With players like Gabriel Agbonlahor, Ashley Young and John Carew in their ranks, they pulled off some famous victories over the year, scoring some amazing goals.
A drop to the Championship is a huge blow for any side, let alone one that played in every Premier League season since its commencement in 1992/93. Since then, they have struggled to build a strong team.
However, Dean Smith has at his disposal what is probably the best Aston Villa squad since that unforgettable team of 2009/10. Although they are currently midway through the table, this is a team that should be portraying title aspirations.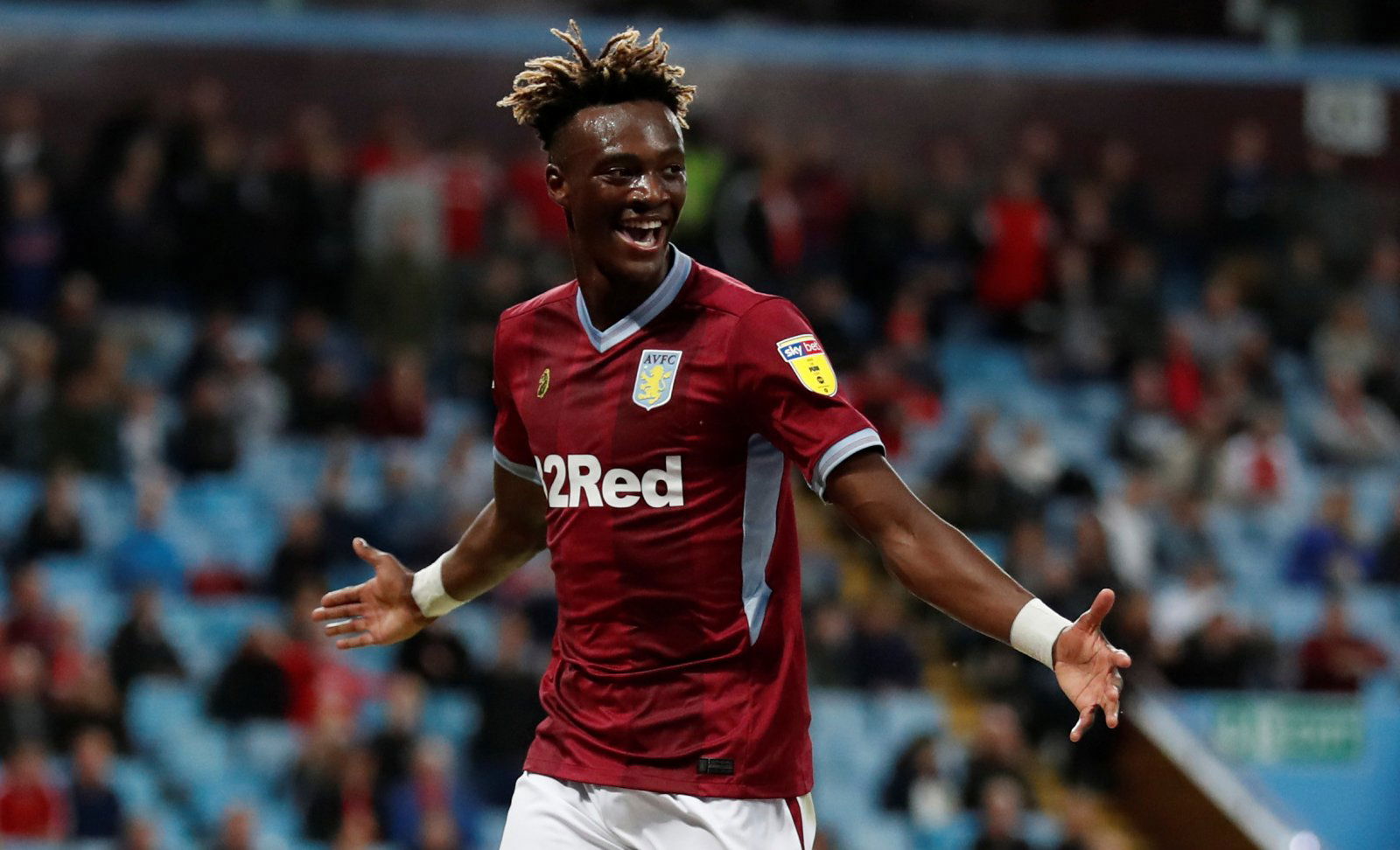 They have scored 49 goals this season which is the same that 3rd-placed Norwich City have scored. But their downfall has been due to an almost inexistent defence line. They have conceded 43 goals, which is a poor return after 27 matches.
To turn this season around, Villa need to bring in a striker to support Tammy Abraham as well. Also, the youngster is at Villa on loan and they need to think about the long-term as well.
According to Birmingham Live, Villa are interested in signing the 30-year-old striker who belongs to parent club Leicester City but is currently out on loan at Turkish side Fenerbahce. He has been identified as a potential long-term striker choice.

He joined Leicester from Portuguese side Sporting CP in 2016 and he spent the 2nd half of last campaign on loan at Newcastle. He is an excellent finisher and is a strong and physical centre-forward who often puts himself about.
Read more: Why Aston Villa should target this Newcastle powerhouse instead of his 23-year-old teammate
He is difficult to get off the ball once he gets into his stride as he is built like a moose. He is also excellent at supplying short passes and could do well for Villa in the build-up play department.
Overall, this looks like a positive signing for Villa since they could be in need of a top striker at the end of the season.