The Colombian has struggled since moving to England on transfer deadline day last summer and has certainly not looked worth the vast sum of money United would undoubtedly have to pay, to retain his services.
Falcao has been dropped to the United bench in recent weeks, following a goal drought and a number of missed opportunities, which he would have most probably snapped up at any of his previous clubs. Perhaps a mixture of recovering from a serious injury and attempting to adjust to a new league, is what has hampered his progress so far. However, there is a big decision to be made by the powers that be at the club.  Unfortunately baring a spectacular run of form from now until the end of the season, they will not be putting their hands in their pockets, one would imagine.
Furthermore there may possibly be better alternatives out there and for a cheaper price crucially. Falcao is a world class forward but hasn't hacked it in the Premier League as of yet and his injury struggles are a worry for any side looking to acquire his services. In this article I take a look at 5 replacements Louis Van Gaal should look into next summer, to lead his team's line.
Ezequial Lavezzi (Paris St-Germain)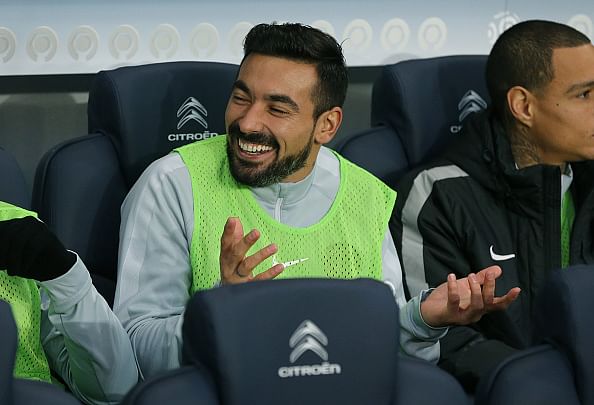 Lavezzi has struggled for game time this season in the French capital and could well be on the move during the summer. PSG have used him primarily as a winger but he can also play up front equally efficiently. His skill, work rate and pure desire would remind many Premier League watchers of Luis Suarez. A potent goal scorer and a real asset to the teams all-round play, the former Napoli front man would be a real top addition to Van Gaal's side. Assuming that he behaves himself off the pith, he would fit into English football seamlessly, I feel.
Klaas Jan Huntelaar (Schalke 04)
'The Hunter' knows Van Gaal from his time as national team manager, so the Dutchmen would already understand each other's methods pre-transfer. Huntelaar is one of the most potent finishers in Europe and showed the world that fact last Tuesday, bagging himself 2 in the Bernabeu. People will question the fact that he has never made it at a top club before, having not lasted long at Real Madrid or AC Milan, but he will score goals if treated right.
James Wilson (Manchester United)
United could always choose the youth option, after all they have a very promising talent in Wilson waiting in the wings. Having displayed superb goal scoring form for the club's youth sides, the teenager's rise has been rapid. Also Van Gaal seems to like him, having handed the home grown lad a number of first-team cameos so far this season. The Iron Tulip likes making full use of his sides' academies, so Wilson is in with a chance of getting a genuine opportunity to lead the line at Old Trafford in the years to come. He still needs to mature as a player somewhat though, if he is to fulfil his potential.
Wayne Rooney (Manchester United)
The current captain would offer immense quality up front and would obviously cost nothing. Rooney has been employed in more of a midfield role for most of the current campaign but it is obvious that, that's not his best position. Recently though, he's been deployed back as a striker and with successful results. The number 10 role could easily be taken up by other players in the squad, mainly Juan Mata, so surely Van Gaal has now seen enough to understand that the England star is best up front?
Alexander Lacazette (Olympique Lyonnais)
This young talent has been lighting up Ligue 1 all season, before a recent injury, and has been leading Lyon's surprise title challenge. It's obviously a big step up from the French top flight to the Premier League, but I feel Lacazette could make the jump. Monaco and PSG haven't faced too many problems playing up against sides from the division over the past couple of weeks in the Champions League after all. An energetic striker, with bags of ability and goal scoring nous , he also possesses the required physicality for English football. This hot shot should really be considered.