Most of the top clubs in the Premier League brought in big budget signings last summer to strengthen their existing squad. Some of the players have not yet proved their worth while some have done wonders for their new clubs and exceeded their expectations. An anxiety always exists among clubs about how their spending will bring returns in the form of success to the club.
Today we will highlight three players who have exceeded their expectations and have done an impeccable job for their respective clubs.
Diego Costa (Chelsea)
Chelsea coach Jose Mourinho had made up his mind to rope in Brazilian/Spanish forward Diego Costa from Atletico Madrid since last season. Costa was one of the highest scorers in La Liga last term and was in blistering form for his team. Last season, Chelsea were inch close to clinch their first title under Jose Mourinho's second tenure but failed in the final stages. It was evident that the lack of quality strikers hampered their title aspiration. As soon as the season ended Mourinho wasted no time. He shelled off £32m for the forward and roped him in from the La Liga champions.
Diego Costa so far has done a great job. He is the principal scorer for the team and has scored 18 goals so far in 22 appearances. His performance has inspired the entire team, and they are now front-runners to clinch the Premier League title at the end of the season. Except for a few rough behaviors on the pitch Costa has been a treat to watch for the Premier League fans.
Cesc Fabregas (Chelsea)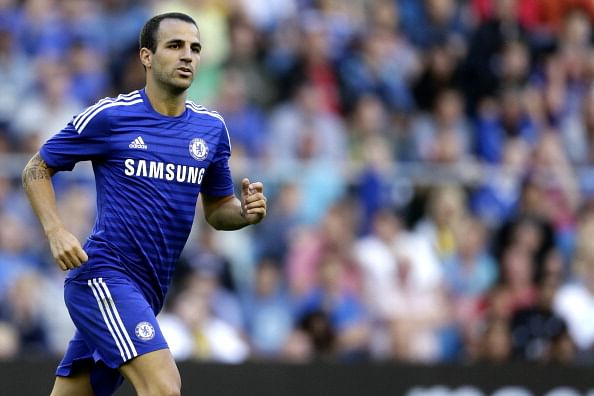 Another signing which has done wonders for Jose Mourinho is the Spanish midfielder Cesc Fabregas. The Spaniard was not performing up to the mark at Barcelona and was slowly losing his ground in the team. After the 2013/14 season ended, the Spanish giants roped in Ivan Rakitic from Sevilla and made it evident that Fabregas was no more needed. Mourinho made utmost utilisation of this situation and signed the central midfielder for a cut-price cost of £27 million. It is a mere price for a player of Fabregas' standard, and Mourinho has to be given credit to successfully crack this deal.
Cesc Fabregas' return to Premier League has been extremely successful. He has revived his career well and has again become one of the best central midfielders in the world. Fabregas has provided 15 assists in 25 games, a stat which is extremely intimidating. He has surpassed Chelsea's expectation in debut season and has done wonders so far for the Premier League leaders.
Alexis Sanchez (Arsenal)
After spending a club record transfer fee for Mesut Ozil last season, Arsene Wenger maintained his standards and completed yet another marquee signing this season. He brought in the Chilean attacker, Alexis Sanchez for £35 million. A lot was expected from this attacker and he was expected to deliver for the gunners. Sanchez has surpassed all his expectations with a magical performance so far in this season. He has single-handedly guided his team to several wins against formidable opponents this season. In 26 Premier League appearances, Sanchez has scored 13 goals and provided 7 assists. He has been a standout performer for Arsenal this season.