There are just 9 games remaining in the 2015-16 Barclays English Premier League and that leaves us with the question of who is going to win the title this year. While many of us hope that its Leicester city because of the brilliant football they have shown us, the Arsenal and Spurs fans haven't yet given up hope that it's their team this year. But along with that most of the teams have also started to plan for next year and are already looking at summer targets that could make their team stronger. There are a number of players who are going to be out of contract in the summer and we can hope to see a few of them moving to the English Premier League for free.
Let us look at the top 5 players who could move to EPL for free in the summer.
Zlatan Ibrahimovic
Might be the biggest name on this list, Zlatan Ibrahimovic is expected to end his PSG career at the end of the season. The Prolific Swede is a striker who boasts of accuracy, skills, speed and leadership qualities. Not to forget the winner arrogance that he always carries around him.
The 34-year-old has netted 23 times in 23 matches so far this season and a potential free transfer for the Swede will have clubs across the world waiting to snap him up at the earliest. Chelsea are Man United are reportedly after the signature of the big Swede.
Alvaro Arbeloa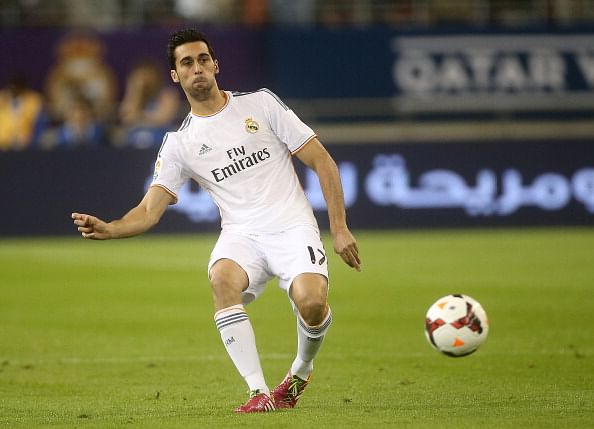 Probably never the first name on the team sheet at Real Madrid but Alvaro Arbeloa has been warming the bench more and more over the past few seasons. The Spainard was a Real Madrid youth product and has played at Deportivo La Coruna and Liverpool before joining Real Madrid back in 2009.
The 32-year-old is a winner and has a number of successes to his name including two La Liga titles, two World Cups and one Champions League. Since re-joining Madrid he has made 150 appearances and he would ideally have a list of clubs hoping to sign him.
Gregory van der Wiel
The Dutchman was heavily linked with Manchester United last Summer. After contract talks between PSG and Gregory van der Wiel broke down in May, the defender revealed that he has offers from England to fall back on.
The full-back has said that he wants to stay at the PSG but understands he may have to move on. Although being slightly error-prone, any club who makes a move for the 27-year-old will be getting a workhorse of a defender.
Hatem Ben Arfa
The story of Hatem Ben Arfa is a magical one.
Since Newcastle United released arguably the most naturally-gifted player they have had on their books since returning to the Premier League in 2010 for absolutely nothing, their ship is just sinking. Ben Arfa, meanwhile, has been linked with to the likes of Paris Saint-Germain, Borussia Dortmund, AC Milan and Liverpool.
The former Newcastle man never realised his potential at St. James' Park and signed a one year contract with Nice last summer. Since signing on, he has scored 11 goals in 24 Ligue 1 starts, and has contributed two assists. He has moved Nice towards a potential European spot for next season, and has also been recalled to the French national squad after a three-year exile.
Tonny Vilhena
After missing out on a move to hook up with former boss Ronald Koeman at Southampton last summer, Tonny Vilhena will be looking to do so in the upcoming transfer window.
The Feyenoord midfielder has developed quickly in his four years with the Dutch side but is now ready to ply his trade at a higher level. The 20-year-old has a big future ahead of him and could be a snip if he leaves Feyenoord as a free-agent. Vilhena was a key player for Coach Ronald Koeman during his time at the club.