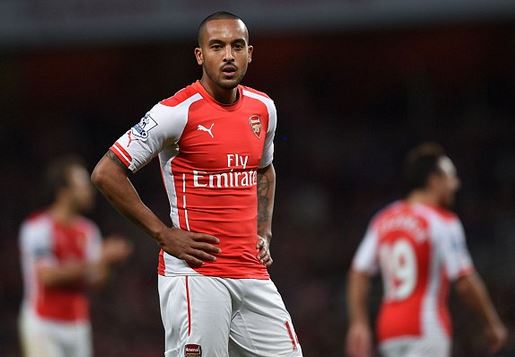 Theo Walcott's career has stagnated at Arsenal. The former Southampton star was pegged to be one of the best ever to wear the England jersey but a number of injuries have really stunted his growth and with Arsenal going from strength to strength, Walcott could be looking to move away from the club.
The 27-year-old isn't the pacey attacker that he once was and he isn't scoring as many goals as he should be. With Arsenal having the likes of Alexis Sanchez and Mesut Ozil already in the squad and with youngsters like Alex Iwobi coming through the ranks, Walcott could need a fresh challenge and we provide three clubs who could do with a bit of Theo magic.
Liverpool
We all know that Walcott is a big Liverpool fan and with Jurgen Klopp coming into the side, he would want some fast players who can perform for the new boss. Liverpool do not have any wingers at all and with Walcott coming into the side, it could be a win-win for both sides.
Theo knows English football really well and working under a new manager could be the best thing for him. Liverpool though would be happy with the move as Walcott would not be that expensive and also ensure that they get quality out wide, something that has been missing for the Reds for a long time.
West Ham
This one is a bit of a head scratcher as West Ham have been linked with a move for the 27-year-old. Slaven Bilic has been incredible in his first season in the Premier League and has taken West Ham to heights that no one thought that he could achieve.
Bilic has made West Ham extremely difficult to beat and with the side having the quality of Dimitri Payet pulling the strings, Walcott could thrive here. The other aspect would be linking up with the likes of Andy Carroll who would thrive under the crossing of the English forward.
Manchester United
This might be the biggest surprise, Louis van Gaal needs to sign a winger, and someone who can free Anthony Martial and Marcus Rashford and Walcott is the answer to their solutions. He might not be linked with a move to Old Trafford but the deal would make sense.
Van Gaal would get a proven Premier League player and Walcott would still get to play for one of the biggest clubs in England. United might not be in the title race at the moment but who knows what Walcott could do next season for the Red Devils.