Why Ben Foster to Watford is quite a shrewd move
Watford have re-signed Ben Foster from West Brom in a deal worth of £2.5m. The 35-year-old has already spent two seasons on loan at the Vicarage Road between 2005 and 2007. The former England goalkeeper got relegated with the Baggies last season and will be delighted to remain in the Premier League.
Foster will bring bags of experience and the know-how of playing at the highest level for such a long time. Watford will only benefit from him as they bid to replace their long-serving shot-stopper, Heurelho Gomes, and back-up Orestis Karnezis.
Let us take an in-depth look at the player and find out why signing him is a clever move by the Hornets.
Player Analysis – Ben Foster
The one thing about Foster is his ability to command the box in any given circumstance. The 35-year-old possesses great belief to stop anything that comes in his way. His claim success from set-pieces and crosses is close to perfect, with a coup rate of 99% in the Premier League last season.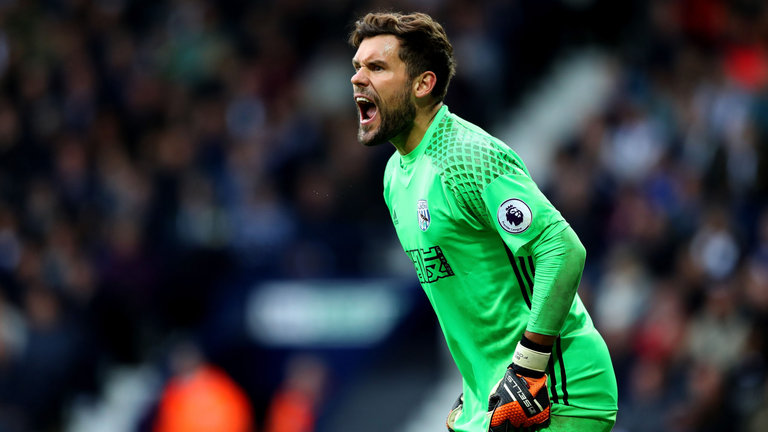 All goalkeepers make mistakes and Foster is no stranger to it but the way he responds after an error is appreciable. He never panics even after making a howler and it helps the team to remain calm and not feel exposed at the back.
Talking about stats from last season, Foster kept 10 clean sheets in 37 appearances, which is remarkable considering that his team finished at the bottom of the table.
He has an average save per goal and save per game rate of 1.71 and 2.25 respectively, indicating the fact he can make stops of the highest quality in almost every game.
Read More: Good Job Javi Gracia – This 24-year Old Ticks All The Boxes Required To Be An Ideal Player For Watford
Verdict
Watford needed someone experienced and Foster will help them to a certain extent. He is 35 years old but still has the determination to perform well and keep playing at the top level.
He may be in Hornets' short-term plans due to his age, however, he has the ability to do well for whatever amount of time he is there at the club.