Why The Promising Rhian Brewster Deserves A Chance In The Liverpool First-team Next Season
Liverpool is a club who have an identity under German manager Jurgen Klopp. Since he's taken over, he's led them to top-4 finishes, a Europa League final, a Champions League final and exciting football led by three of the most exciting forwards in English football. However, one more thing he can gladly take credit for is giving youth a chance and getting rewarded for it.
For the longest time, no player apart from Steven Gerrard and Jamie Carragher were able to consistently nail down a starting spot in the playing XI for the Reds. The likes of Raheem Sterling and Stephen Warnock did start regularly but then ended up moving to other clubs. Liverpool would love it if a youngster could play for many years and take their new-age, high-octane football to another level.
Brewster could add another dimension
Still only 18, Brewster is one player who can make it to their main team in around five years. Till then, he must be given regular substitute appearances so that he gets a feeling of being a starter. For now, they have enough players up front who can make the difference and they don't seem like they require any extra help.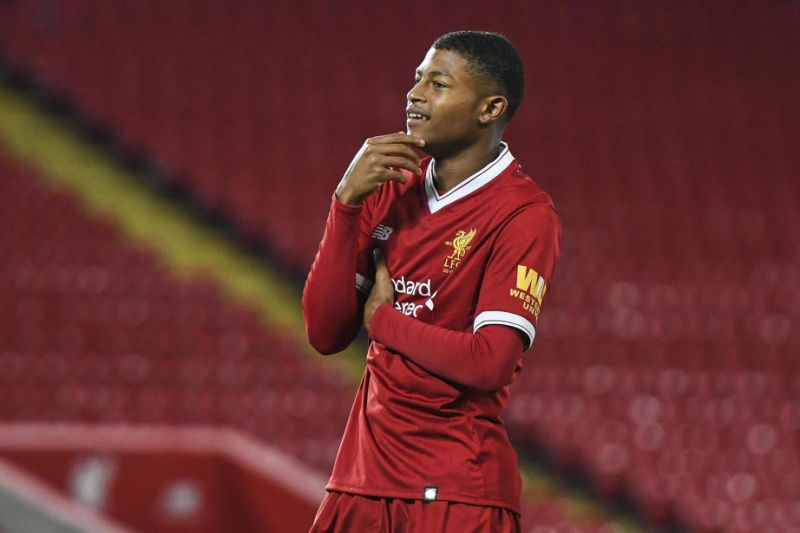 Brewster won the Under-17 World Cup with England and he is touted to be a player who will easily move up the ranks at Liverpool. His consistency in front of goal and his overall ability while attacking make him a great asset.
Versatile forward
What sets Brewster apart is the fact that he is a versatile forward who can also operate on the left-wing when needed. He is good with both feet and can cross well. A good attitude and an ability to keep his cool in critical moments are some of the main reasons why he must feature for the Liverpool first-team soon.
At the moment, Brewster is injured owing to an ankle ligament injury. He should be able to recover in time for next season and if he passes his fitness tests, there is no doubt that he will be a regular feature on the Liverpool bench or maybe even earn himself a run out on the Anfield turf.