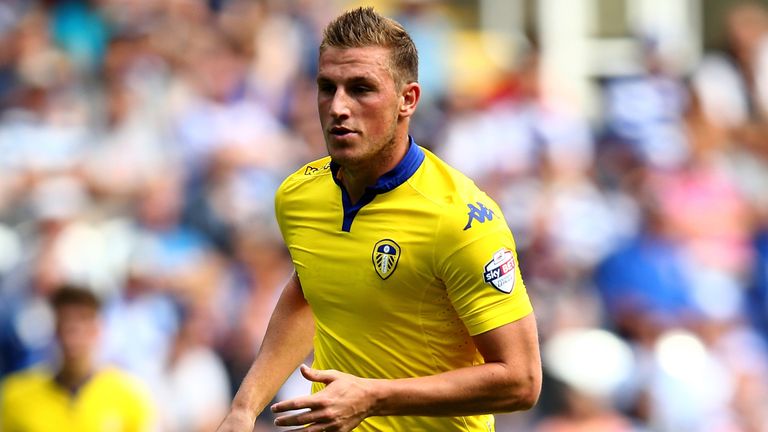 Chris Wood is well on course to become the greatest player from New Zealand. He made his full international debut at the age of 18 and has been prolific for a nation not really known for their footballing talents.
It was soon before this that he was recommended to West Brom and moved to the club after a successful trial. However, he found it difficult to break into the West Brom side and numerous loan moves to Championship clubs transpired where he showed he was very comfortable at that level, scoring goals at every club he played for.
He eventually moved to Premier League Champions Leicester City while they were in the Championship, and within a few seasons had helped them win promotion. But again, life in the Premier League was deemed too much for him and he was sold to Leed's United last season for £3million.
He has become somewhat of a specialist in the Championship, and it is this experience that Leeds United will be banking on this season as they look for promotion to England's top division after a 12-year spell in the lower divisions.
Last season he performed well, but it is under Garry Monk that he seems to have stepped up on another level for the Yorkshire club. So far this season, he has scored 11 goals in 19 appearances in all competitions, just 2 goals shy of his tally last season, and already equal to any season previous to that.
He is seen as somewhat of a specialist forward, somebody who plays in the style of the old English center forward. A perfect target man. And Garry Monk is really playing to his strengths in order to get the best out of him.
The one problem with Leeds so far this term is that they have lacked goals. Far too often they have relied on goals from Wood, so the pressure on his broad shoulders is certainly great.
But he seems to not only be coping with this level of expectation, but thriving. He has become the vital cog in this Leeds United team that their title ambitions are built on.
There is still improvements to be made too. Too often he has been accused of being wasteful in front of goal. His finishing at times has left a little bit to be desired and his play a little bit too clumsy. But it is worth remembering that he is still a young player.
Leeds will no doubt be looking at other forward options in the January window to help him, and offer other alternatives. But as things stand, he will be a vital player for them if they are to have a successful season.