Why teenager Fara would be a good future investment for West Ham
According to a report by The Sun on Sunday (print edition, page 67), West Ham United are interested in Dinamo goalkeeper Stefan Brian Fara.
The 18-year-old shot-stopper, who plays in the Romanian top-flight, has been invited for talks ahead of the January transfer window.
However, the teenager has not yet featured in a single game for Dinamo, who are currently seventh in the Romanian top-division.
Meanwhile, for West Ham and manager Manuel Pellegrini, it has been a bumpy ride so far, having won just 4 out of their 14 league games.
The Hammers have conceded 23 goals already this season and are 13th in the league standings.
Pellegrini's West Ham had begun their league campaign in decent style, winning 3 of their initial 6 games.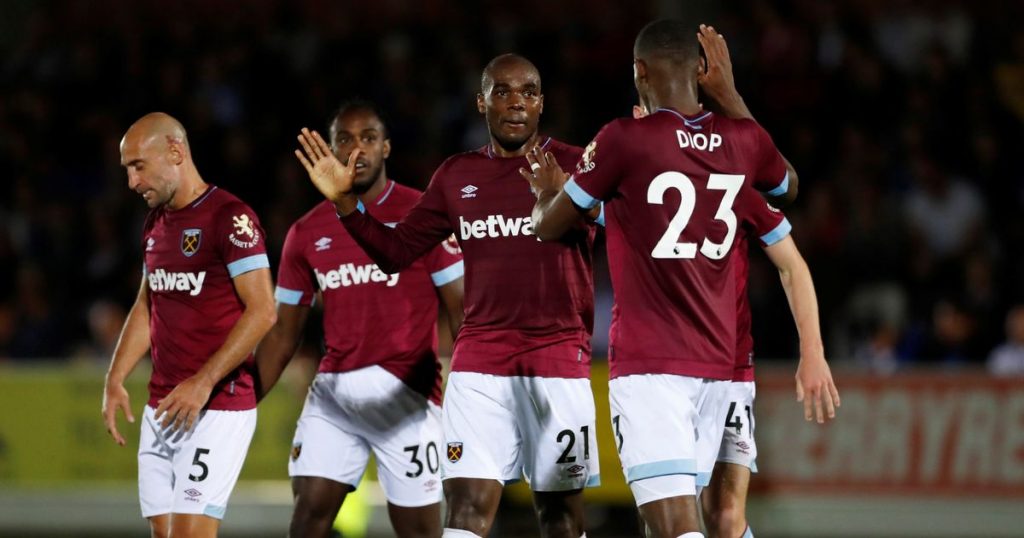 However, since then, the Hammers' fate took a different course, as they went eight games in a row without a win.
Unfortunately, for Pellegrini and his West Ham side, losing first-choice keeper Lukasz Fabianski to injury paved the way for all their troubles.
Fabianski, who featured in West Ham's first seven games, conceded eight goals, while at the same time kept 3 clean sheets, thereby proving his credentials as their first-choice.
Out of West Ham's four wins this season, three were won with Fabianski in goal. A hip injury, however, ruled Fabianski out of action until the end of this year.
The Polish international was soon replaced by Spaniard Roberto, who arrived from Espanyol this past summer on a free transfer.
However, the 33-year old has had a torrid time guarding the post during Fabianski's exile, as he has conceded 15 goals from 7 matches, pushing West Ham into an abyss.
The veteran goalkeeper even committed a howler, scoring an own goal in their 3-0 defeat to Burnley, as he punched the ball into his own net.
With not many options left to choose from, Pellegrini entrusted the goalkeeping duties to his old guard until it reached a point where the Spaniard needed to be replaced for a revival of fortunes.
This time, the Chilean brought in third-choice keeper David Martin, who had arrived on a free transfer too, from Championship side Millwall.
However, it proved to be the right decision, as the 33-year old Martin helped West Ham beat Chelsea 1-0 by keeping a clean sheet, and thereby putting a halt to their eight-game winless streak in the league.
Still, Pellegrini must be aware of the fact that veteran Martins cannot get any younger, and he would surely not be an option in the longer run.
With all of West Ham's current crop of goalkeepers already past their thirties, Pellegrini surely needs to look for a potential talent with an eye for the future, and teenager Fara seems to be the perfect fit for that role.
Verdict
With first-choice keeper Fabianski currently injured and out, Pellegrini cannot bank on his old guards Roberto and Martin for long.
Read more:
Also, Roberto's poor form is a major concern for West Ham, who have failed to win any game with the Spaniard in goal.
Hence, the Hammers signing Fara would indeed be a suitable investment for the future. He could also act as a back-up for main man Fabianski, provided the move happens.