Why Skriniar would be a better signing for Barcelona than Real Madrid
According to a report by AS English (h/t Daily Mail), Real Madrid and Barcelona are targeting Inter Milan defender Milan Skriniar.
However, Skriniar's agent Mithat Halis has claimed (h/t Daily Mail) that Real seemed to be more interested in signing the £85m-rated Slovakian centre-back.
Meanwhile, both Barcelona and Real Madrid are currently competing hard for the top spot in the La Liga table. With both sides leaking goals for fun, a move for Skriniar does not come as a surprise.
The 24-year old Slovak, on the other hand, has been impressive for Inter Milan since arriving from Sampdoria in 2017, as claimed by ESPN.
Skriniar has made over 100 appearances for the Nerazzurri and has evolved into one of their key players.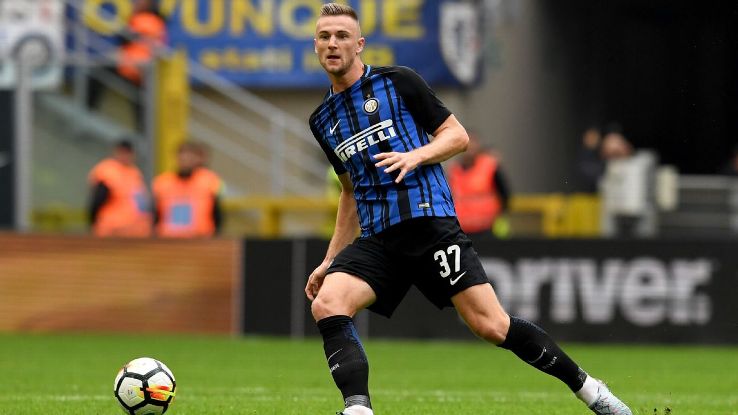 With enough experience under his belt, the Inter Milan star has been a regular presence at the back. He also has four goals and three assists to his name.
The defender has featured in all of the Antonio Conte-led side's league games and Champions League encounters this season, thereby signifying his importance.
Meanwhile, Barcelona and Real Madrid have been dominating the Spanish top-tier for quite some time now.
Thus, it is high time they brought in some defensive reinforcements, especially if they wish to maintain their status in European football.
With star defenders Gerard Pique (32) and Sergio Ramos (33) already past their 30s, both sides need new recruitments to add more strength to their defence.
And Skriniar seems to be a worthy candidate. However, between the two of them, Barcelona look like the one in dire need of a new defender at the moment.
Presently, the Catalonia side has just four defenders, including Pique. The other three are Clement Lenglet, Samuel Umtiti and Jean-Clair Todibo.
Lenglet has cemented his spot in the side with some consistent displays since arriving in 2018. However, his compatriot Umtiti, who moved to Camp Nou in 2016, has had a difficult time.
Constant injuries have taken a toll on the defender, forcing Barcelona to sign another left-footed player in Lenglet.
Though the latter has established his position as a regular now, Umtiti has found it difficult to get back into the side. Todibo, meanwhile, is just 19 and lacks experience.
Things have not been so different at Madrid but at least it's not as bad as it is at Camp Nou. Los Blancos also have only four defenders in their squad as of now.
Skipper Ramos is one of the best in the business but it remains to be seen as to how long he can continue this way.
That said, Raphael Varane is just 26 and in the prime of his career. Real Madrid also have an experienced defender in Nacho Fernandez, though the Spaniard has been erratic at times.
However, they were quick to realize their defensive woes after crashing out of the Champions League Round of 16, losing to a young Ajax side.
Real reacted by landing Brazilian defender Eder Militao for a fee of £43.5million from FC Porto. Considering the present situation, Barcelona seem to be more in need of a reliable defender and Skriniar would be perfect for that role.
Verdict
A closer look at both sides has revealed that Barcelona are clearly in more trouble than their Madrid counterparts, as they lack the required depth in their backline. Moreover, beating their arch-rivals to sign such a high-profile player would send out a statement.
Read more:
Hence, it would be better for Barcelona to pursue their interest in Skriniar and try to land the Slovakian sooner than later.