Newcastle United opinion: Benitez should keep hold of Matt Ritchie at all costs
The Mirror has reported that Newcastle United are open to a move for winger Matt Ritchie, with the 29-year-old forming a part of an expected to clear out. While Ritchie has been a big part of the Magpies this season, it seems that he is not needed at the club anymore.
This would be a massive mistake by the club, especially given how big a role the Scottish international has played. He has missed just two games in the Premier League this season, with 29 appearances to his name.
He has produced 8 goals in all competitions, showing that he is more than capable of contributing with a few goals.
But what is even more important is the fact that Ritchie has deputised at left wing-back this season. It shows the love and heart that the 29-year-old is pouring for the team and to a lot of surprise, the Scottish star has done really well as a left-back.
Defensively sound, the club kept five clean sheets during the spell that Matt Ritchie played as left-back. In comparison, the Magpies have only managed four when he has played elsewhere. For Newcastle United, Ritchie is a player they cannot lose.
While he hasn't scored too many goals over the last few seasons for the club, he has been consistent, putting in a 7/10 performance game after game. Like James Milner, Matt Ritchie is someone who gives his all for the team and is also a very versatile winger.
His talent on the ball means that Ritchie can play as a winger on either side, as left-back and also as a central midfielder if needed. The fact that Newcastle United want to sell him makes no sense and while he will turn 30 at the end of the season, Ritchie can still be a big part of the team.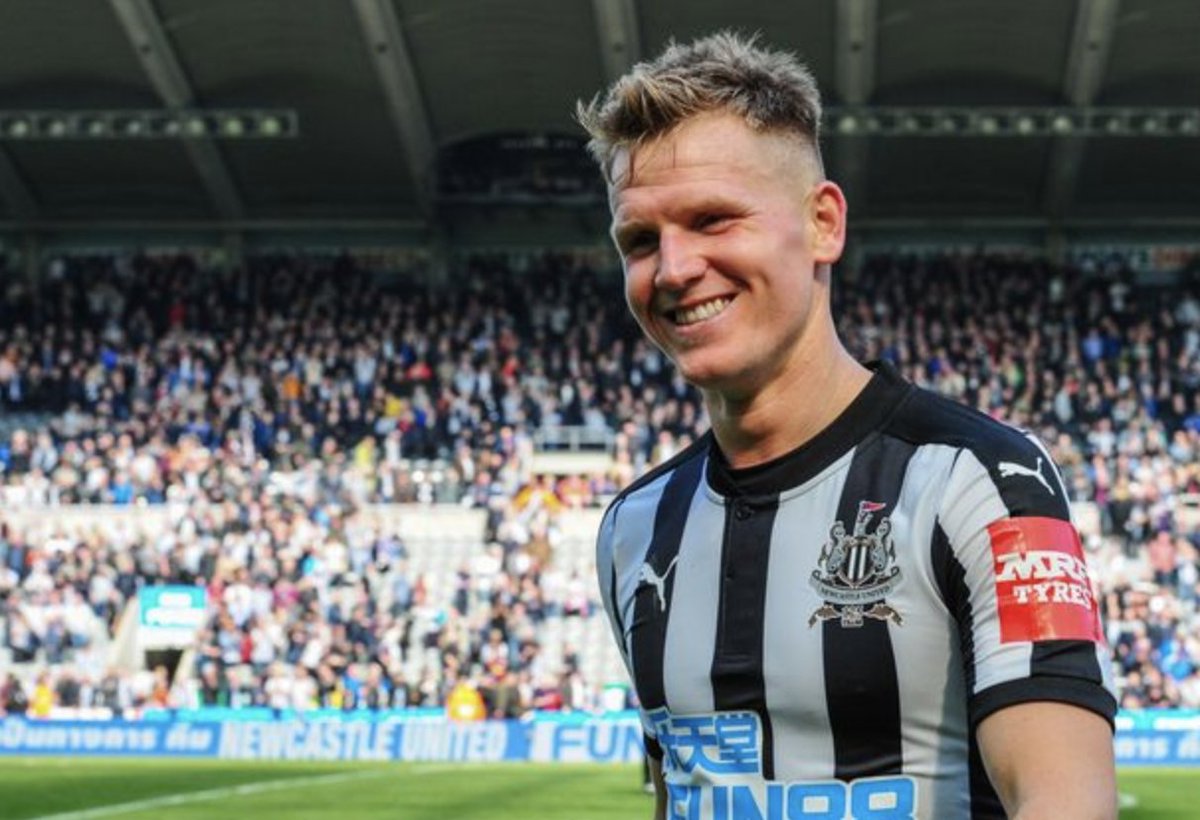 The arrival of Miguel Almiron has injected hope into the club and has pushed them out of the relegation zone. That isn't to say that it's time for Newcastle United to start offloading players, but in fact, Rafael Benitez needs to keep hold of the players.
Read more Newcastle United news, click here: Newcastle United latest news
Conclusion
While Newcastle United do need new additions in the summer, it doesn't mean that they have to offload someone as important as Matt Ritchie. The 29-year-old has shown his ability time after time since his £12m move from Bournemouth, making himself an integral part of the team.