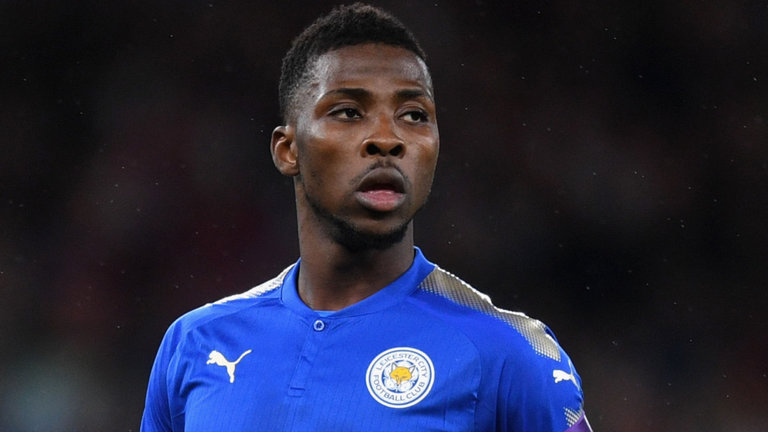 Leicester Are Better Off Selling Iheanacho In January And Here's Why
Leicester City are expected to be one of the many English teams that will be busy this January transfer window. Having appointed a new manager in Claude Puel not too long ago, the Foxes will look to sign players who fit in well under the new boss and this has seen them get linked with some exciting players recently.
The manager is also looking to get rid of the deadwood in the squad and a number of players might up end up quitting the club, before the end of the month. One such player Puel wants to sell is former Manchester City star Kelechi Iheanacho.
Wanted by the likes of Newcastle United, Stoke City and Swansea City as well, the Nigerian youngster moved to the King Power just this August, in a £25m deal from the Etihad. However, he has failed to impress either of the managers at the club (Shakespeare and Puel) and it is understood that he could be sold this January.
Reports from The Sun claim that Puel is worried about his wages and is ready to accept a loss on his sale this month. The manager does not see the striker in his plans but is it right for the Foxes to sell him so soon?
Having made just two league starts this season, Iheanacho has not had any effect in the final third and has been reduced to appearances in the cup competitions. His only goal for Leicester City came in the League Cup and more often than not, he has been less than impressive when given a chance.
Known for his finishing and ability to run the lines and disorganise defences, Iheanacho was expected to play second fiddle to Jamie Vardy, adding a different dimension to their attack. But the 21-year-old has completely failed to take his chances and has fallen down the pecking order, below Shinji Okazaki and even Islam Slimani.
At his age, he is still a potential superstar in the game but the Foxes cannot afford to stick with him for the business end of the season and are better off shipping him off and replacing him with a more established name.
Iheanacho has 21 goals and 8 assists in 64 PL appearances at the Etihad, which shows his quality and there will be no shortage of clubs that would look to sign him. But when it comes to Leicester, Claude Puel does not seem too impressed with his efforts and if the manager is unhappy with the player, it is best for the club to put him up for sale.
Letting him go may or may not come back to haunt them in the future but it is a decision they may have to live with.