Two Replacements Who Burnley Can Consider If Sean Dyche Leaves
Burnley manager Sean Dyche could be headed out of the Turf Moor soon, as fellow Premier League side Crystal Palace have identified the Englishman as their next managerial candidate.
The 45-year old has done a great job with the Clarets, having led them to promotion to the English top flight on two separate occasions. Last season, Dyche helped Burnley maintain their Premier League status quite easily, when many expected them to drop back to the Championship.
However, the Englishman seems to have had his head turned by the opportunity to manage at Crystal Palace, who have been without a manager for a month now, after Sam Allardyce sensationally resigned from his post after the end of the season.
Dyche has been in-charge at the Turf Moor for four and a half years now and has done an admirable work during his spell. But, if it so happens that Palace appoint him as their next head coach, here are two replacements that the Burnley management could look to appoint.
Nigel Pearson
The 53-year old has been without a job since September last year, following his extremely brief nine match stint with Championship club Derby County and his immediate availability could make him an attractive prospect to consider.
Pearson comes with a vast experience behind him, having been at the helm of clubs like Southampton, Leicester City (two spells) and Hull City. He led Leicester to a promotion to the Championship in latter parts of the last decade during his first spell, and helped the Foxes get promoted to the Premier League in his second stint back in 2013-14, by winning the Championship title. He then ensured the Foxes' top flight survival by pulling off a miraculous escape in the subsequent season.
His last job may have ended under controversial circumstances, but with his tactical astuteness and experience, Pearson could turn out to be a shrewd appointment by Burnley.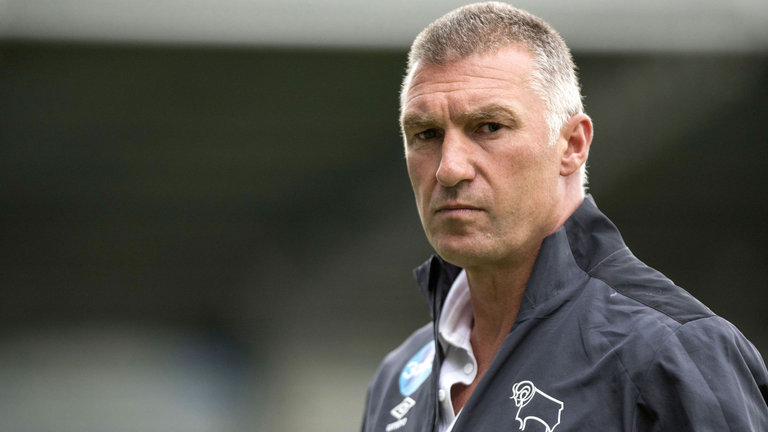 Paul Lambert
The 47-year old former Aston Villa and Norwich City boss is out of a job after Championship club Wolverhampton Wanderers decided to part company with him at the end of last season.
Lambert had done a more than decent job during his time in-charge of Norwich City as he helped them stay up in the Premier League, after having led them to the top flight from the third tier in the space of two years. Having taken over at Aston Villa ahead of the 2012-13 campaign, Lambert helped them stay afloat in the top flight for three seasons, before parting ways in 2015. His subsequent spells with Blackburn Rovers and Wolves haven't exactly been brilliant, but he is someone who has proven himself as a manager in the Premier League.
He has shown himself to be a smart operator in the transfer market and is someone who isn't afraid to switch tactics. And hence, if Dyche does leave for Palace, they should consider looking at Lambert.