West Ham opinion: Should the Hammers make a move for Sebastien Haller?
West Ham's struggle this season were due to their inability to fail to produce a consistent stream of football. The Hammers brought in change before the start of the season, which was supposed to be the catalyst for change.
It was supposed to be the one thing that pushed them past all the other mid-table sides, and into the European stratosphere. But instead, it sent them tumbling down the ladder with the club eventually finishing in 10th place, a far shout out from seventh.
Sure, only five points separated them and Wolves, but the difference in class was a lot more. The Hammer's dependence on Marko Arnautovic to score goals further affected them when the Austrian had his January meltdown.
Things need to change, especially offensively and West Ham have to find someone far more reliable and a class above Marko Arnautovic. But given their budget and various other issues, there are few players who would fit that bill and Sebastien Haller is one of them.
The Chronicle Live has reported that Haller has revealed he will be leaving Eintracht Frankfurt and West Ham are amongst his suitors. Arguably the best player to be linked for the Hammers, Haller is a sensational upgrade over Marko Arnautovic.
A tall and physical striker, Haller bears a striking resemblance to Romelu Lukaku, thanks to his agility and irritating consistency in front of goal.
With an ability to score and create goals, the Eintracht Frankfurt striker will be the perfect man to play alongside the likes of Felipe Andersen and even Manuel Lanzini.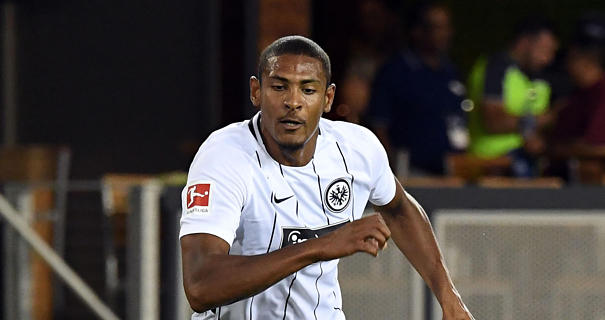 Add that to his creative skills, his work-rate on and off the ball makes him close to perfect for West Ham. But what should be his most important stat is his consistency in front of goal.
Haller joined Frankfurt in the summer of 2017 but left the Eredivisie with a stunning statistic of having scored a goal in every other game.
Not only that, he continued his form in the Bundesliga, scoring 9 goals and 4 assists in his first season. This season, Haller has taken things to another level finishing with 20 goals and 12 assists in all competitions.
It means that no West Ham player has scored more. Arnautovic and Andersen combined only managed 21 goals and 9 assists.
Read More West Ham news, click here: West Ham latest news
Conclusion
Sebastien Haller is a bonafide upgrade and at the age of 24, he represents the perfect option for West Ham United. The Hammers need a reliable centre-forward to lead their line and few players in the world would be as good for them as the Frenchman.
If Pellegrini is to guide the Hammers to a top-6 finish next season, then he has to sign Sebastien Haller.