Why Douglas Costa can transform Tottenham into serious title contenders
According to reports from Calciomercato, Juventus winger Douglas Costa has piqued the interest of Tottenham Hotspur manager Mauricio Pochettino as he looks to strengthen his team.
Tottenham made history in the summer but not all Spurs fans were thrilled with the reason behind the achievement. For some inexplicable reason, they become the first team in Premier League history to ever start a new season without making a single addition to the squad.
Pochettino seemed to trust the players he had at his disposal but as it has turned out, they haven't challenged for the title despite being capable of doing so.
With injuries occurring constantly, the need for back-up was seen clearly but having to do without Harry Kane and Dele Alli for what is going to be a very important month is not at all an ideal scenario for Tottenham.
While they have certainly developed as a team, without Harry Kane playing up front as the talisman, they seem to lack that killer instinct which helps serious title contenders grind out difficult victories.
The summer should come as a new dawn for Pochettino as his time is running out. A trophy must be delivered at least next season to ensure that the fans are happy with the progress this historic London club has made.
As suggested by Calciomercato, Douglas Costa has been earmarked as one of Spurs' main transfer targets for the summer transfer window. As a few injuries have hit this Spurs side, they have seemed to just fall apart and hence, depth is going to be very important to them next term.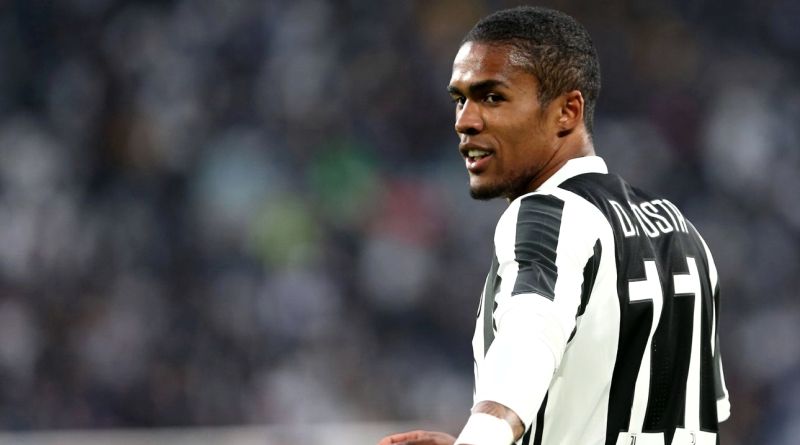 Douglas Costa's style of play and direct attacking nature suits the way that Spurs like to build up. His pace and movement will certainly boost the service that Kane will get while his long-range shooting will come in handy as well.
His dribbling and speed are the attributes that set him apart from the crowd and his Brazilian nature ensures that he is a good fit for Premier League football.
Read More: Why Tottenham should seriously consider the prospect of re-signing their booming talented star in the summer
This move could turn out to be a gem and with dangerous players like Alli and Son Heung-Min to support the speedster, there's no limit to what this quality Tottenham team can achieve. Pochettino must make this a summer priority and sign him up as soon as the opportunity arises.