The race for the title on the Premier League gets more and more exciting as weeks go by, and now, after eleven games have gone by, we can only assume that the same thing is happening with your fantasy league.
So, let's take a look at the 3 best choices from Tottenham for this upcoming weekend, so you can jump ahead of all of your friends and adjust your team to become the bigger winner of the week while getting some help from Pochettino's guys.
The Spurs are set to welcome West Ham United to close the Saturday action of the Premier League, and after a couple of subpar performances by Pochettino's side, we fully expect them to bounce back against one of the worst defensive teams in the United Kingdom.
However, some injuries may difficult that task, but Harry Kane seems totally recovered from his injury and that'll help them boost an offence that fell asleep the second the British striker went sidelined. So, let's go ahead and take a look at the 3 best guys from the Yidds for this matchday.
Harry Kane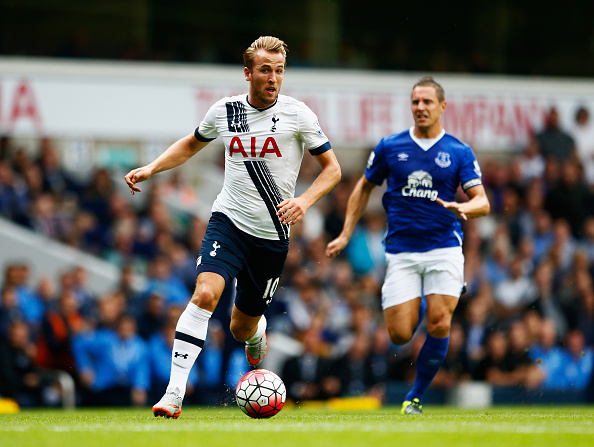 You should plug the striker back into your lineups if you haven't picked him up yet after his recovery. Kane is running and gunning and fully prepared to bring Tottenham's offence back and harm the Hammers' subpar defence.
The England striker is trying to get a more lucrative contract and he's set to destroy every single one on his way in order to do so. Tottenham has played outstanding football but hasn't been able to hurt opposing defences to the lack of a reliable scorer, and now that they have Kane back, they may feast against a mediocre Slaven Bilic team.
Hugo Lloris
The Frenchman is also in talks to extend his stay at White Hart Lane, and you know he's been having an outstanding year that might as well prove that he's totally worth a huge investment in order to keep him with the team for the long run.
Lloris is set to have a field day against a disastrous West Ham United offence, whose only weapon is his fellow compatriot Dimitri Payet. So look for the Spurs to have yet another clean sheet after this game, so go ahead and throw Lloris into your lineup if you want some easy points from your goalkeeper.
Dele Alli
Alli's been having an amazing year and it seems like he finally learned how to control his hot head character, being a much more complete and focused guy on and off the field. Now that he has Kane back at his side, look for him to get at least one assist during this lopsided matchup.
Besides, Kane's presence is definitely going to open more spaces for the England youngster, who allegedly said that he's keen to score more goals as the season goes by, and this match is the perfect opportunity to do so. The Hammers haven't been able to stop anybody from hurting them through most of the year.