Top three most impressive defenders in the Premier League so far
Over the years, every top team has possessed legendary defenders who made a name for themselves. It's not easy to find top-quality defenders who display work rate and diligence on a consistent basis.
Some top defenders are currently plying their trade in England's top-tier. As we enter the first international break of the season, it has so far proven to be a very enjoyable four weeks, especially for the full-backs. Not just with their defensive prowess, but most of them love to be a part of the action right up front.
There is now a recurring pattern of defenders scoring on a more regular basis. Though this sometimes leaves the team exposed at the back, it is a tactic that has so far paid off for teams like Chelsea, Manchester City, and Liverpool.
Here we take a look at the top three defenders who have impressed for their club this season so far.
Virgil Van Dijk (Liverpool)
Liverpool were easily breached and were happily giving away goals until the arrival of Virgil Van Dijk. But since his move to Anfield, Liverpool have not only kept the most number of clean sheets in the league, but have also conceded the fewest goals.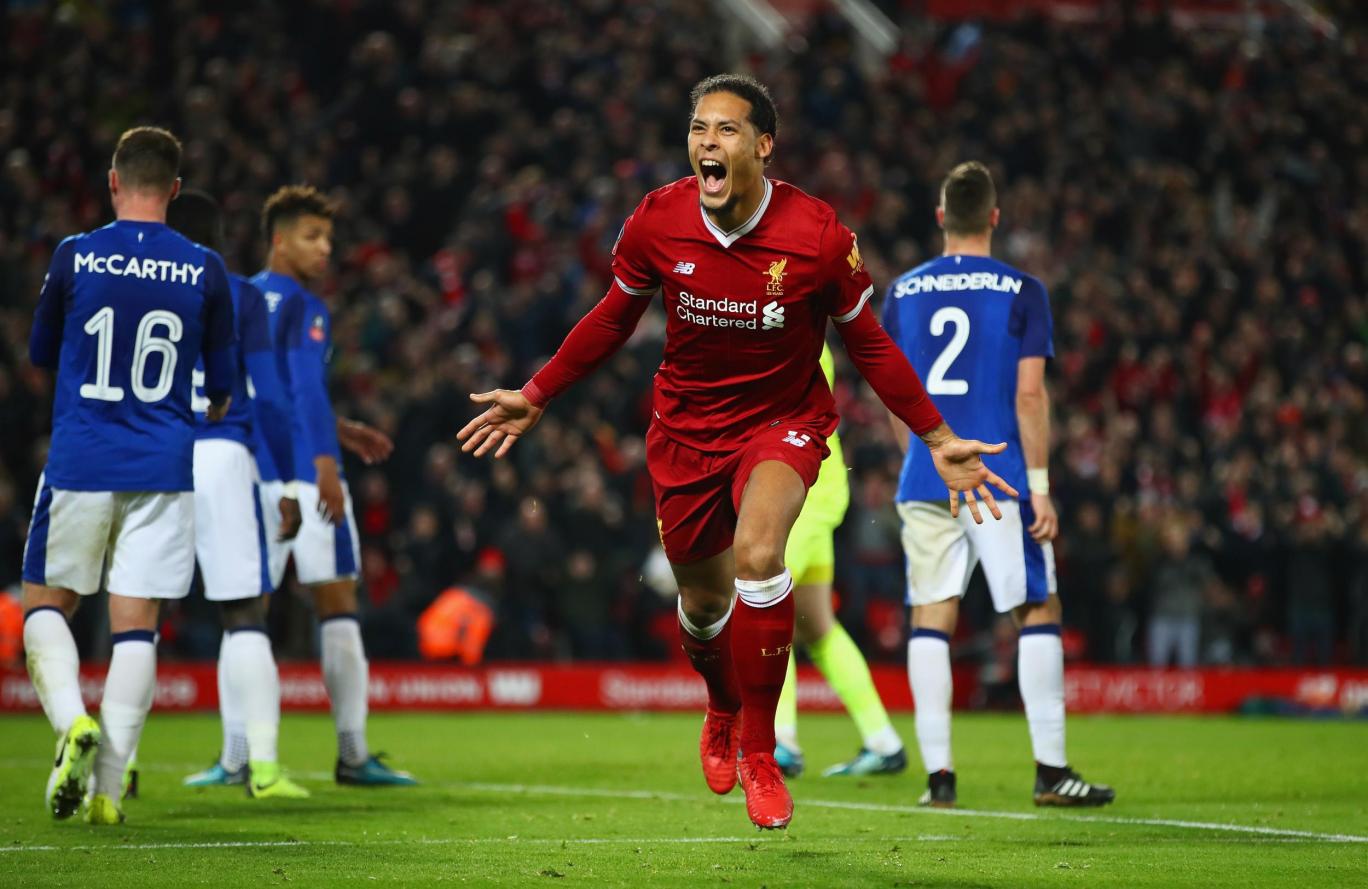 Van Dijk is a top-class centre-back who has revolutionised Liverpool's fragile backline and turned them into a brick wall this season. Van Dijk rarely puts a foot wrong and is barely ever beaten in a one vs one situation. The Dutch captain has a 75% tackle success rate so far and has made a whopping 22 clearances. (Stats Courtesy – Premier League)
If Liverpool are to mount a serious title challenge across all fronts this season. Van Dijk has to maintain his form across the campaign.
Benjamin Mendy (Manchester City)
A gem of a left-back, Mendy is known for his sublime deliveries into the box. He is someone who loves to maraud down the left flank in search of assists. The Frenchman already has 4 assists to his name this season, all of which have come via his supply from the left wing. (Stats Courtesy – Premier League)
Mendy's wide position not only provides Manchester City with immense width but also allows them to draw defenders out of their positions. He is a tall, strong and agile full-back who is capable of bulldozing his way past anyone.
Marcos Alonso (Chelsea)
Alonso is starting to become more and more prolific in front of goal. The Spaniard has already picked up 1 goal and 2 assists in the league so far. The left-back seems to be enjoying more freedom under Maurizio Sarri, whose defence has also looked solid in the opening weeks.
Alonso's motives were often questioned last season when Chelsea were conceding a lot of goals, But with Jorginho and N'Golo Kante guarding the rearguard, the Spaniard has been explosive season this time out. (Stats Courtesy – Premier League)
Read more: 2 missed summer transfers that could come back to haunt Liverpool including £90m star
He is often seen in the thick of the action right outside the penalty area. Marcos Alonso's finishing has also vastly improved this season