Tactic Talk – How Watford's change of gear in the second-half toppled Spurs
Watford continued their dream start to this Premier League season by beating Tottenham Hotspur 2-1 at the Vicarage Road. This win took them to 3rd place on the Premier League standings.
The good thing about their win on Sunday was the change of intensity they applied after going a goal down to Tottenham.
Javi Gracia deserves credit for turning the tide around for the Hornets by instilling belief in the team. For that reason, even after going a goal down – an unfortunate own goal, Watford were upbeat about their chances in the game.
Eventually, they began to press high and won almost every second ball to put Spurs on the back-foot.
Here's how Watford downed Tottenham in a game where the away team looked comfortable until the hour mark:
Tactics explained – Watford v Tottenham
During the first half, the game was evenly poised, with Spurs having the upper hand, with more half-chances created. Given the fact that the narrative of this game was physical, Watford had enough large bodies in their line-up to deny any clear-cut chance for Tottenham.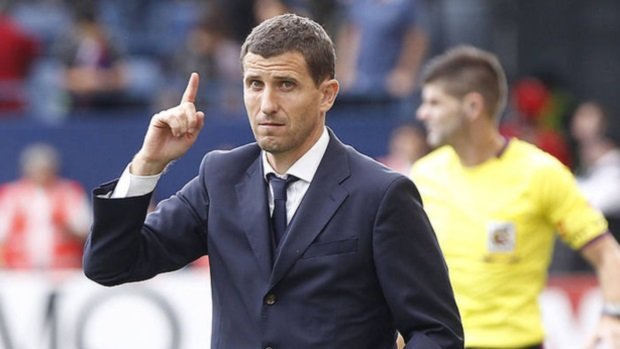 Pochettino's team did step up a notch early in the second half when they began to win second balls and sustain attacks for a larger period of time. This forced Watford back and it came to a point where a goal was inevitably around the corner. However, the way the home side conceded that goal was disappointing.
At this point in time, the general feeling was that Tottenham would step up into another gear and kill the game off. However, the opposite happened. It was Watford who started to squeeze their opponents higher up the pitch and pressed high to win back possession in dangerous areas.
The crowd were behind Gracia's men and ultimately, Spurs crumbled under the heat by conceding two soft set-piece goals. This sudden increase of intensity took Pochettino's men by surprise, and they could not deal with it at all.
Read More: 3 wins in 3 games – Javi Gracia's Watford could pull off a Burnley to qualify for the Europa League this season
Verdict
It is another instance of Tottenham buckling under pressure. These are games they mustn't lose if they have title ambitions. For what its worth, they have done exactly that. Credits due for Watford though, who were fearless even after losing control of the game and conceding a soft goal. Gracia's self-belief as a manager is now starting to influence his players.