Why Argentina can only dream of luring Pep Guardiola away from Man City
As per reports, Pep Guardiola has been identified by Argentina as their next manager.
The Argentine Football Association are willing to break the bank to secure a deal for the Manchester City manager. According to the report, the AFA are prepared to pay $12million-a-year until 2022 as they seek a change in management following a disastrous World Cup.
Argentina endured a forgettable World Cup campaign in Russia as they were dumped out by France in the round of 16. In fact, La Albiceleste's group stage displays were enough to suggest the team lacked cohesion, winning mentality, character and a leader despite the presence of the charismatic Lionel Messi.
And Argentina's participation in the knockout stages of the World Cup wouldn't have been possible without Marcos Rojo's late winner against Nigeria.
These are worrying times for the South American giants with manager Jorge Sampaoli's future in big doubt. But replacing Sampaoli with Guardiola may sound wonderful for the AFA but the latter is no way leaving City having recently signed a new deal at the club until 2021.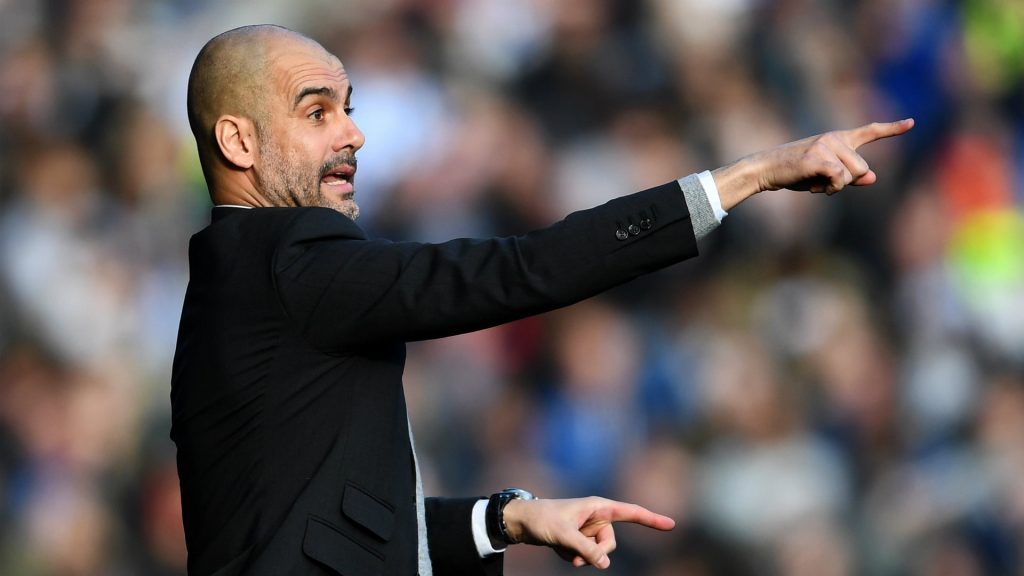 The lure to reunite with Lionel Messi, who he turned into a superstar while at Barcelona, and City players like Sergio Aguero and Nicolas Otamendi may be difficult to turn down but Guardiola is currently focused on his City assignment and is building a legacy at the club.
Had Messi been in his early 20s, operating at the peak of his powers, the idea of Guardiola joining the Argentina national team could have been exciting, knowing the way they had worked brilliantly together at Camp Nou where the Spaniard helped the Catalan club taste enormous success by building the team around the little magician.
Now, it is all about Manchester City for the Spanish manager. However, Guardiola's first season at the Etihad didn't go according to his plans as he went trophyless for the first time in his management career. But his promise to the City fans after the end of his first season was crisp and clear, and he immediately set about turning his promise into reality.
Last summer saw a lot of changes at the club, with Guardiola offloading the deadwood and pumping fresh blood into his squad, particularly in the full-back areas. The squad immediately portrayed a young, vibrant and a dynamic look and a hugely successful pre-season tour of the US meant the stage was set for Guardiola and his boys to make a mark.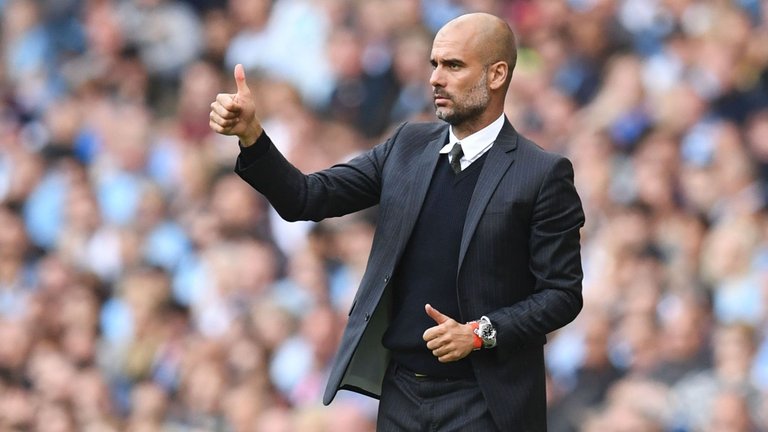 And boy they made some mark this past season! City's 18 consecutive victories came during a 28-game unbeaten run in all competitions and it paved the way for their record-breaking season in the Premier League.
The Carabao Cup was secured with a 3-0 win over Arsenal at Wembley, before a series of Premier League and English top-flight records toppled as City won the title by a staggering 19 points. It was sheer dominance from Pep's side that won 32 games, registered 100 points and netted 106 goals – a record-breaking season.
Read more: Enough is enough: It's time for Guardiola to say goodbye to this experienced Man City star
In March, Guardiola admitted he is open to coaching City for 10 more years to turn the club into serial winners. Going by his admission, there is no way Argentina can poach him to replace Sampaoli. He seems happy at the Etihad and is building a team that is not far away from tasting European success.