Willian
Why Signing Chelsea's Willian Would Be A Good Move For Barcelona
As per a report from Daily Express, Barcelona are interested in a summer move for Chelsea winger Willian. A previous report from Daily Mail had claimed that the Brazilian 'dreams' of playing for the Catalan giants one day and that has added fuel to rumours about a potential move.
The 29-year-old has been criminally underrated during his time with the London outfit and with Barcelona registering an interest in him, it remains to be seen how the situation plays out.
Willian has been a loyal to the Blues for a while now. As far as the Chelsea attack is concerned, Eden Hazard is the one who generally walks away with all the praise but that does not diminish Willian's value in the side.
He always comes through for the club whenever they need him and is known to be quite generous when it comes to scoring goals and providing assists. In fact, he has already contributed 14 goals and 7 assists this season.
Due to Alvaro Morata's lacklustre displays, Antonio Conte has often deployed Hazard as the central striker with Willian on one of the wings. The added game time has truly revamped his performances.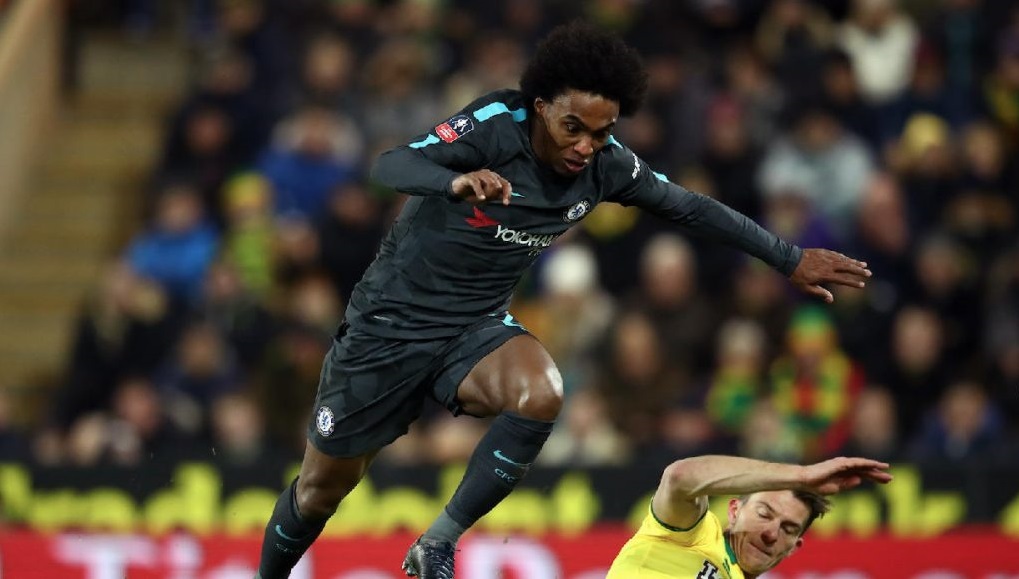 He is one of Chelsea's most potent attackers and his creativity opens up several opportunities on the pitch. His movement and contributions in the final third are vital and all in all, Willian seems like an excellent choice for Barcelona.
He can play on either wing and has often been utilised as an attacking midfielder by Conte – a role in which he has thrived. Willian could be an excellent deputy for Philippe Coutinho at Camp Nou and he could also play on the wings when required. Although the La Liga giants almost have the trophy in the bag, they will need added depth next season to compete on different fronts and to that end, a move for Willian could add a new dimension to their attack.
So Barcelona must definitely pursue a deal for the talented Brazilian. He is nippy, agile and is sharp enough to make a difference for whichever club he joins and he can work wonders for Ernesto Valverde's squad.
However, if he is on the lookout for regular game time, the player must bear in mind that joining Barcelona will not guarantee the same. He will definitely boost their depth in the attacking department.