As the new season was set to kick off in mid-August, Liverpool's activity in the transfer window and the coach's revelation of the club no longer doing any summer business raised many eyebrows.
Considering how inconsistent they were for much of last season – from defeating Dortmund while 2 goals down from losing to Sevilla with a goal up by half time, the expectations this season varied for Klopp and his men.
But have they surpassed them or failed to meet up with much of them?
Performance expectations
Having finished in 8th place and 2 points adrift the last spot for the Europa League qualifications, many expected Liverpool to do much more better this season.
With a coach entering his first full season, a pre-season intensive training program and necessary squad changes, they were tipped for a top 4 finish.
Putting Klopp's pedigree into consideration having led Dortmund to consecutive title wins in the Bundesliga, some predicted he could emerge as one of the dark horses for the title race this season, but never was he considered a real title threat, contender, challenger or favourite.
Not after the 2 biggest managers on earth had been acquired by the Mancunian clubs at least.
While it was believed Liverpool landing a 3rd or 4th was feasible, how they ended their pre-season preparations cast a doubt on that prediction.
A 4-nil walloping of Barcelona was followed by a drubbing by Mainz a day after.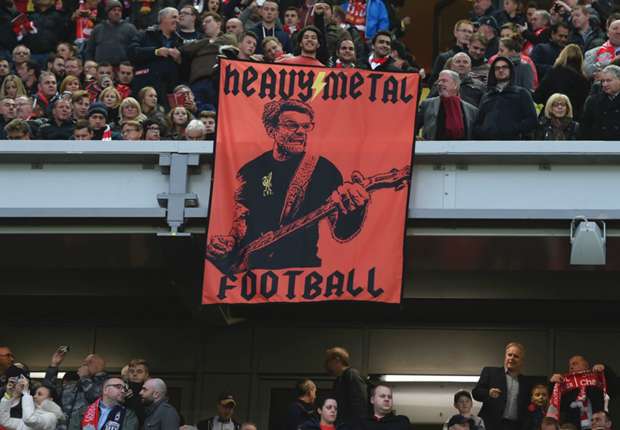 Inconsistency!!!
Off the back of showing they haven't mastered how to battle the same problems that saw them reach 2 finals and fail to win none, a lot actually doubted if the team has enough to keep up with the demands of their newly adopted "heavy metal" football and play at a top level on a consistent basis.
Finishing in top 4 wasn't going to come easy, or so many thought.
Performance reality
However, it has been a complete ball game since this season kicked off.
While the 2-nil loss at the hands of newly promoted Burnley after a 7-goal cracker with Arsenal in their season's curtain raiser quickly reminded everyone of Liverpool's inconsistency bane, it looks like they have put that weakness behind them and gone from strength to strength.
Since that shocking matchday 2 loss at the hands of Sean Dyche's men, Liverpool have become too much and too hot to handle, winning 7 times and drawing twice to accrue 26 points.
They not only sit top of the league, many actually believe they have a great chance of winning their first ever English Premier League title this season.
Style of play expectations
Klopp's version of high pressing and high octane football style raised a lot of questions. Apart from the demands that comes with it, heavy fatigue could come into play.
Keeping up with all that and performing consistently well wasn't expected to be possible. Before the German left the Signal Iduna Park for a sabbatical following Dormund's poor campaign in his last season in charge, the style collapsed, with players unable to meet up after seasons of mastering it.
That was bound to happen to a Liverpool side completely new to it, or so many expected.
Style of play reality
While the season is still some 6 months away, the signs Liverpool have shown for the first 4 months look promising, and they have not only seamlessly adapted to the style of play, they look ready to carry on till the last ball is kicked this season.
If they are able to do actually that and prevent getting tired when it matters most is what many can't predict, though. But based on what we have seen thus far, Klopp has got a great plan ahead.
Squad quality expectations
Liverpool only acquired 4 players in the off season, with another 2 returning permanently after being immediately loaned back to their former clubs following a transfer deal in January.
Of the lot, only Karius, Matip, Wijnaldum and Mane have become part of the starting XI, while Klavan and Grujic play off the bench.
The qualities of Wijnaldum and Mane were already known to a lot following their last season's exploits with Newcastle and Southampton respectively, but even at that, not many expected the EPL duo alongside the Bundesliga duo to fit perfectly into the team.
Squad quality reality
Not only have the new signings settled well, they have formed a great understanding with the old players, and Liverpool's starting XI and even some of the fringe players will rival their counterparts in other top teams.
The results and numbers speak volume. Nobody saw the making of this super squad coming.
Conclusion
Liverpool have not only definitely surpassed all expectations so far, they have defied all odds and are looking like the team to beat.
10 teams, including Tottenham, United, Arsenal and Chelsea have failed already, and others can't boast of an assured victory over the Reds.
Nobody saw this coming!!!