Kemar Roofe is doing enough to lead Leeds United to Premier League promotion
Leeds United have made a near perfect start to this season, winning four of the six games, drawing the other two. They are on top of the Championship table just above Middlesbrough on goal difference, with whom they drew their final game before the international break.
New manager Marcelo Bielsa seems to have made his players believe in winning the league this time around. The legendary manager is also making his team play in a way which is quite unique to English football, especially the second-tier. His passing football and pressing off the ball is something related to the modern-day trade, in which he is one of the masters.
The impact of striker Kemar Roofe has been fantastic for the club as well. The Englishman, who was bought from Oxford United back in 2016 for a fee around £3m, has been impressive in this new system under Bielsa.
In the 4-1-4-1 or 4-2-3-1 formation, the 25-year-old plays as a lone striker, pressing from the front and chasing the ball. He's been lethal in front of goal as well, scoring four goals in six appearances and supplying two assists.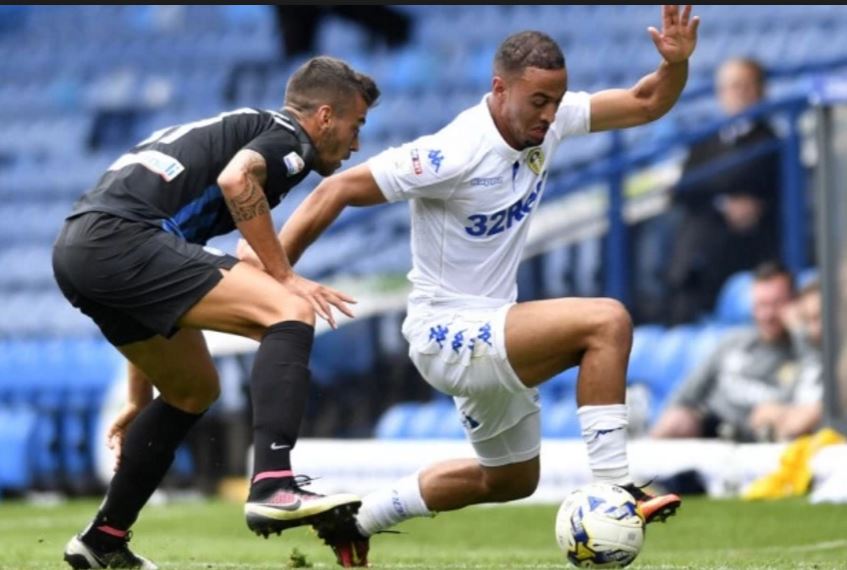 Bielsa demands a certain level of work rate from his players, especially from the ones who play in the midfield and up front. The reason is to make the team compact and press high off the ball, forcing the opposition to make mistakes while in possession.
Roofe has been tireless up front for the Peacocks, occupying both the centre-backs when they pass it from the back. Furthermore, he has improved his finishing in front of goal, which is a bonus for Bielsa.
So the deal for Leeds is to qualify for Premier League football next season. That is the reason why Bielsa was probably appointed in the first place. So for the Peacocks to play top-flight football next season, they require more of the same from Roofe in the coming games.
The 25-year-old has played terrifically well so far, and the manager could do with some added consistency in his game, which can easily propel the team to the title this season.
Read More: Go for it Bielsa – Signing this gifted Premier League starlet on loan could be a brilliant move by Leeds
Moreover, Roofe seems like he has improved his overall game since the change of hands in managerment, for which the credit goes to Bielsa. If he keeps performing well, we might see him in the Premier League next year, playing for Leeds United.