Is Crystal Palace's Decision To Sack Frank De Boer Right?
It almost seems unbelievable that after 4 games, with no wins and no goals scored, that Premier League club Crystal Palace have sacked Frank De Boer. We all knew that some managers would lose their job this season but not this quickly. But with an unwanted Premier League record now attached to them, Palace have lost all four of their league games this season without scoring a single goal, which is undoubtedly the worst start made by any club in Premier League history.
But, was the decision to sack him really justified? Should he have been given more time? Who will replace him? There are a lot of questions that need answer but this is now becoming an issue. Premier League clubs are becoming impatient and the managers face so much pressure very early into their job tenure.
Palace signed just 4 players this summer, with the biggest deals coming in the form of deadline day deal signing of fan favourite Sakho from Liverpool, who was on loan at Palace last season. They also signed promising centre-back Riedewald, and Ruben Loftus-Cheek from Chelsea and Timothy Fosu-Mensah from Manchester United – both on loan deals.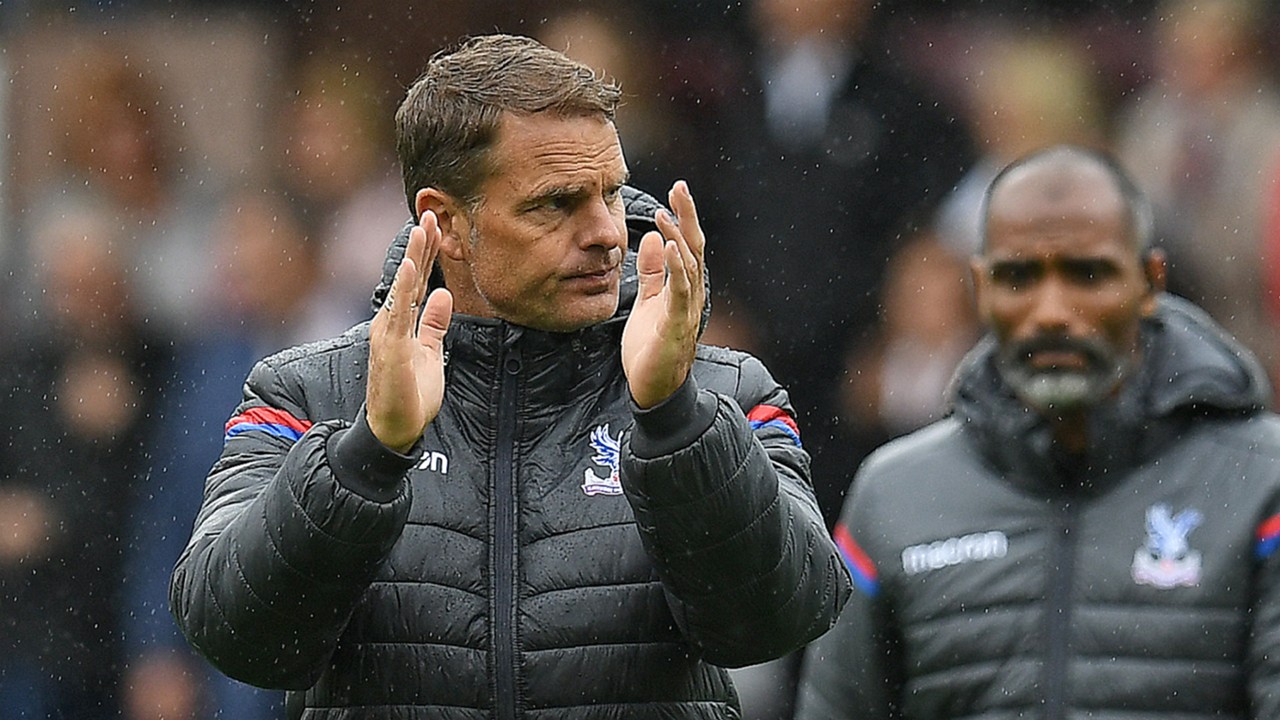 However, Palace arguably needed more, with Allardyce only just saving them from relegation last season. The board needed to make a statement of intent and sign more players for a difficult system. The Dutchman preferred to deploy a 3-4-3 formation, which was used so effectively by Chelsea last season. But he needed specific players with certain attributes to make this work, and it was always going to be an upward battle for the Dutch legend with the right personnel not being available.
The results did not go the way Palace supporters wanted, with them losing 3-0 to newly promoted Huddersfield Town, 1-0 to Liverpool, then losing 2-0 at the hands of Paul Clement's Swansea, with the killing blow coming at the hands of new signing Chris Wood, as Palace lost 1-0 to Burnley. It is not the fact that there are so many losses but the undeniable fact that Palace have not scored a single goal this season. The bad thing is this failure was mostly against opposition who are on a similar rank as Palace.
De Boer thought of switching to a 4-3-3 to allow his team to be more solid defensively and for the most part against Burnley, it was a dramatically improved performance. Even the goal had nothing to do with De Boer's tactics but rather a misplaced 60 yard-pass from Lee Chung-Yong, which was under hit by about 20 feet.
Stand in Burnley Goalkeeper Nick Pope who came on for an injured Tom Heaton had to produce a show stopping save to deny Benteke. Burnley are a really defensively drilled side and a number of chances would have been converted on a normal day. Maybe the board should have waited until Palace took the field at full strength, with Sakho set to make his permanent Palace debut, next week against Southampton.
(Sakho looks to make his return in a Crystal Palace shirt next week against Southampton)
De Boer's problem was that he tried to be too technical and he simply did not have the personnel to do so. The injury to wide man Zaha hurt Palace dramatically but it is the coming fixtures that may have killed De Boer's stay in the Premier League – games against the Manchester Clubs, Champions Chelsea, a difficult away day at St.James's park, games against Tottenham and Everton, all in the very near future in quick succession.
However, this means that the whole Summer has been wasted. Palace brought in De Boer because the board wanted the team to play a certain way. De Boer trained the team to play in this certain way and brought in the personnel to suit his formation and style.
With Palace now sacking their manager, it means they will have to find another manager to play the exact same way/style. Palace will not find this and so they will get another manager who would play a different kind of football. He may not like the players that Palace bought in the summer, and it would only spell out misery for Crystal Palace fans and players alike.
In this modern era of football, a manager is at times more disposable than the players. The amount of money a team gets for staying in the Premier League is immense and sacking a manager is mainly a financial decision. But sacking a manager after just 77 days, the Board may have been too ruthless here.
I believe clubs should give managers time. After 5 or 6 matches, it is fair game to sack managers who are not cutting it and many fans and pundits will agree. But 4 games is not enough to get used to a foreign league, adapt to the pace and physicality of the Premier League and find your best starting line-up!
But one in one out, now the question is who will take the helm of the South London Club? The Eagles' current front-runners are Roberto Mancini, once England Manager Roy Hodgson, and current Technical Director at Crystal Palace and former Scottish International, Dougie Freedman. But surprisingly, if Roy Hodgson does not take the helm, there are reports that current Burnley manager Sean Dyche might take charge.
(Roberto Mancini and Roy Hodgson are two of the candidates for the Crystal Palace Job)
So whatever the future holds for Crystal Palace, the decision to sack De Boer came too early for my liking and in my opinion, De Boer should have had one final chance against Southampton in Gameweek 5, with an almost full strength side at his disposal.
But in this modern era, sacking the managers is now the norm. Maybe it was always expected from Crystal Palace, who have the lowest average for longest manager stay at only 649 days, losing out to Swansea (727 days) and Hull (809).