The Premier League finally entered the festive period or what we call the business end of the current calendar year, as yet again we witnessed jaw dropping action, mesmerizing goals and most importantly brilliant all round Football. As Liverpool reached to the top of the table (as of now), Tim Sherwood's reign in Tottenham began on an auspicious start, Stoke City got a home win against while Hull City also made the headlines. Manchester United continued their fine mini run while Fulham though had a shocker yet again as City asserted their Championship winning credentials, while the relegation battle is getting hot already. So here are the four things we learnt for the Premier League weekend action:
Liverpool stormed to the top of the table: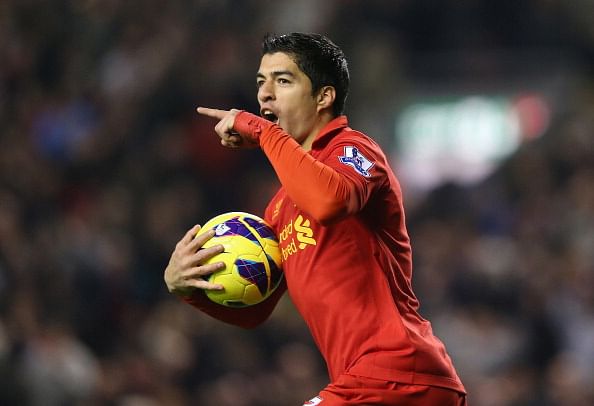 Yet another mastercalss form Uruguayan Luis Suarez ensured Liverpool climb to the top of the table, albeit a 3-1 win against Cardiff at Anfield. The Merseysiders are in red hot form, with Suzrez scoring an fine brace and providing the assist for Raheem Sterling's tap in. Suarez who last week signed a mega new contract with Liverpool, to stay at the club till 2018 showed utter brilliance, wizardry and football beyond imagination as the home side just clobbered the travelling Cardiff City side to pieces. If Suarez manages to play like in the coming games, two huge away tests against Manchester City and Chelsea, Liverpool have perhaps a claim for this season's Premier League trophy.