West Ham Opinion: Why West Ham have to win the race for Okay Yokuslu
West Ham' season has been lacklustre and lacked consistency. That is despite the club spending a lot of money last summer to produce a change from inside. Combine that with the appointment of Manuel Pellegrini and it shows a club that clearly wants to make something of itself before it implodes under the pressure of the Premier League.
Unlike a few other sides in the English top tier, West Ham are clearly genuinely trying to improve and move on from their troubled past but that hasn't helped. Mark Arnuatovic nearly forced a move away in January but the Austrian striker eventually stayed at the club.
That combined with a lack of goals from elsewhere, didn't help them survive. In the end, they struggled to do much and finished in 10th, miles away from the final European spot with that going to Wolverhampton Wanderers.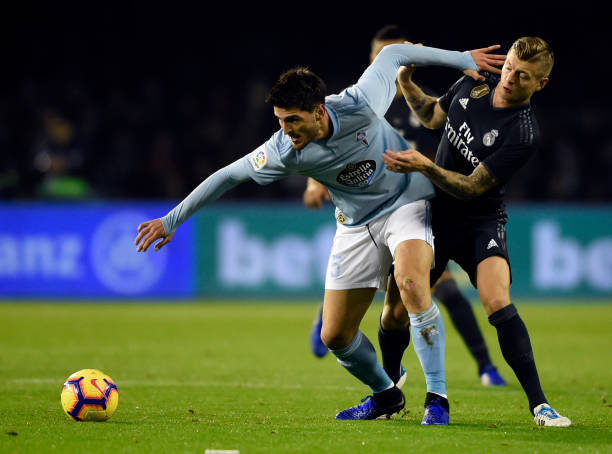 Things need to change for the Hammers and if they ever want a chance at making it back amongst the top six in the near future. Wolverhampton Wanderers will prove to be the blueprint for the club and it's one they should follow.
It's why a move for Okay Yokuslu makes a lot of sense, with Football London reporting that the Hammers will be battling Tottenham for the 25-year-old's signature. However, given the state of West Ham's midfield, it's a race that they have to win in the summer window.
A talented defensive midfielder, Okay Yokuslu has seen his value shoot up this season. The 25-year-old is an incredible physical specimen and has shown his strength defensively on more than one occasion this season for Celta Vigo.
However, he is not just all brawn and has it in his locker to control a game or even pick out a rather impressive pass. Combine that with his technical ability, and a tactical understanding of a player in his prime, it urges West Ham to make the move.
The Hammers do have a few midfielders at their disposal but few have impressed. Declan Rice and Mark Noble have been the two standout stars this season, with no-one else doing the same. Pedro Obiang has managed cameo appearances sprinkled about the season.
But both Jack Wilshere and Carlos Sanchez have failed to do anything. Both midfielders have spent most of the season injured and given that Sanchez is 33 years old, he needs to be replaced.
Read More West Ham news, click here: West Ham latest news
Conclusion
West Ham needs reinforcements and with the summer window open, they have to come sooner rather than later. Okay Yokuslu represents that and even on his worst days, the 25-year-old is miles better than Carlos Sanchez.