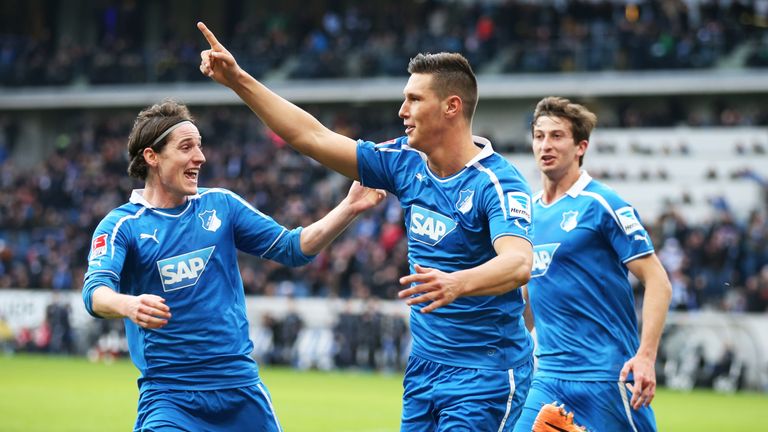 Chelsea have been going from strength to strength since the shift to a three-man defence. They are perched right at the top of the Premier League with 43 points from 17 matches. Antonio Conte has settled well in England and has a set first-team. However, there is a possibility of at least one new arrival in January in the form of a defender as Conte looks to replace John Terry and Branislav Ivanovic.
As Chelsea prepare for a Premier League title push, the Italian boss is keen on finding players he believes are capable of playing in his 3-4-3 formation. Chelsea were linked with a move for German defender Niklas Sule, but Hoffenheim have ruled out a move in January. It seems Conte has to look for new transfer targets to reinforce his defence line.
Here are three defenders who will fit into Chelsea three man backline with ease.
#1 Leonardo Bonucci
Bonucci and Conte have previously worked together at Juventus and at the Italy national team. The duo shares a close relationship and admires each other. Other than that, Bonucci himself is a very successful player having featured for Juventus 290 times and has won six Serie A titles and two Italian Cups. He has played in Conte's famous 3-5-2 formation before and will fit right into Chelsea's three-man defence.
The 29-year-old is considered as one of the best defenders in the world and is a born leader. He is also confident on the ball and would forge the perfect partnership with Luiz and Azpilicueta in Chelsea's defence line. More importantly, he will provide the much-needed stability that the error-prone Cahill fails to offer.
#2 Alessio Romagnoli
Chelsea have shifted to a three-man defence but the fact of matter is neither Cahill nor Terry is adept at playing in such a role. As has been evident a few time already, Cahill is highly error-prone in this role and someone like Romagnoli would be the perfect long-term answer in Conte's team. The versatile Italian centre-back has been lauded as one of the best upcoming defenders on numerous occasions.
The left-footed defender is only 21 years of age, but do not let his age fool you as he is one of the most capable defenders in Europe. He is fast and athletic and his match-reading is one of his strongest traits. Although not the strongest of all, he has a tendency of prevailing in aerial duels. Last season he made as many as 84 interceptions in the league, more than any other player below the age of 21. Certainly, a defender to look out for in the future.
#3 Antonio Rudiger
Antonio Rudiger was earmarked as a potential signing for Conte when he arrived at Chelsea. However, an injury saw the Blues put their interest on the back-burner. Now that he has regained fitness, Conte might pursue the German youngster once again. The former Stuttgart man is adept at playing in a back three and would fit well into Conte's scheme of plans.
He cuts an imposing figure, standing at 190 cm tall with a well-built muscular physique. At 23, he has already garnered Champions League experience for Roma and has 9 caps for Germany. But there are certain areas of his game that needs some work. Rudiger is also capable of making incisive passes, something that Conte admires. He might not be the immediate solution, but with time, he could be the best in the world.