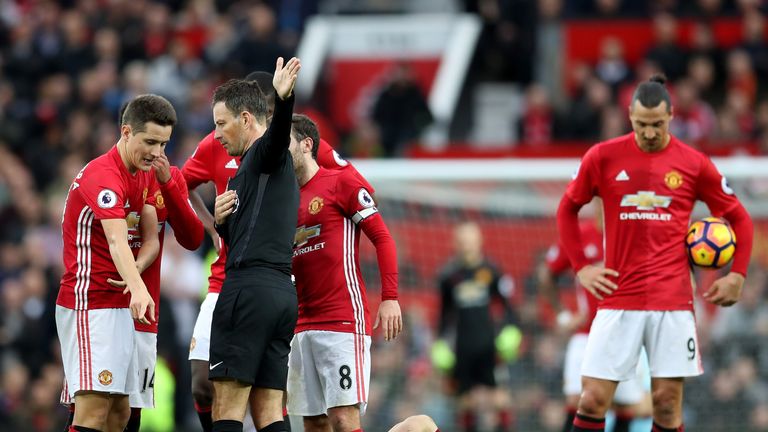 These are trying times for the Red Devils, and it is keen watching if they would ever be able to oversee a huge upswing in their fortunes.
During the weekend, they failed to find the back of the net against a resilient Burnley side, and ultimately failed to pick up a league win in the whole of October.
Having lost the likes of Bailly, Valencia and Smalling to injury, it would have been thought it couldn't get any worse for the team, but they will now have to do without 1 of their best players, Ander Herrera, when they visit Wales on matchday 11 to face Swansea at the Liberty Stadium.
The Spaniard defensive midfielder picked up a red card after 2 bookable offences against Burnley. His contributions in the middle of the park have been very influential from a defensive perspective and has provided great cover for the defence.
Now, with him out and the team badly in need of 3 points away from home having failed in their last 4 attempts, how will they cope without their engine room?
Play Carrick alongside Pogba
Finally, we might get to see the partnership everyone, except Mourinho has rooted for due to Herrera's unavailability.
It has been long clamoured for that a Carrick-Pogba partnership will help unleash the attacking beast wasting away in the French international, and with no much choice left for him, Jose will do well to hand the 35-year-old his Premier League debut of the season.
Carrick is a veteran defensive midfielder as they come, and while he isn't the most mobile of them like Herrera, or the most physically strong like Fellaini, he makes up for those weaknesses with his intellectual strength and positioning, making those weakness not very obvious.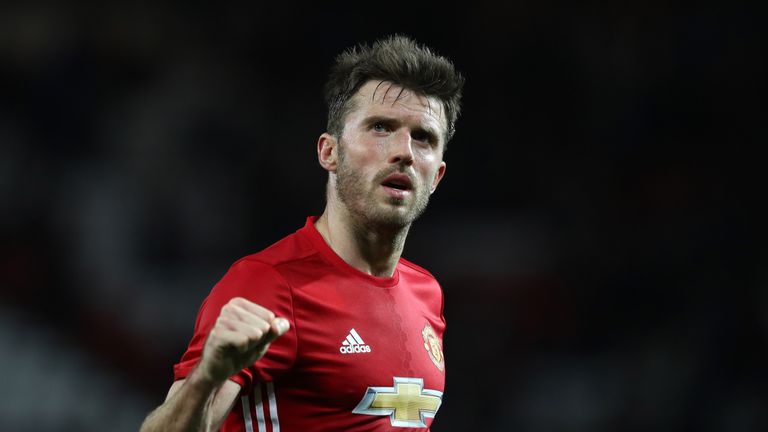 Carrick isn't your typical foul-committing midfielder, and the last time he was actively involved in a Premier League campaign for the Red Devils (12/13 title-winning season), he got booked only thrice in 36 appearances. The next season, he entered the referee's book just 5 times in 29 appearances.
In 16 appearances between them this season, Fellaini and Herrera have 7 bookings. The Belgian is a yellow card away from sitting out of a game, and it's going to come as early as possible.
Carrick can prove himself in the absence of the above duo, and he sure can do a great job. Herrera or no Herrera, Manchester United have nothing to worry about against Swansea with Carrick pulling the strings.
Risk Schweinsteiger or Schneiderlin
Herrera's short term absence might be a blessing in disguise for United eventually. These 2 forgotten stars might just be of great service despite having been in oblivion since the season started.
Morgan has played just 5 minutes of Premier League football, and his only 90 minutes came in the Europa League loss to Feyenoord.
Bastian, on the other hand, just had his debut first team training under Mourinho this week, and while match-fitness issues might hamper the 2 from immediately performing up to an optimal level, they could be great standby and backup options off the bench against Swansea.
Chances are they would give their best if called upon, as they sure have a lot of convincing to do to prove their worth to Jose Mourinho. Herrera's influence will be sorely missed, but United don't look short of quality replacements on a temporary basis.