The next transfer market is just around the corner, so it's time to let our imagination fly and take a nice look at what some of the teams could look like if they manage to complete the signings of several players on their orbits.
One of the rumours that's getting bigger by the day is the one that's linking AC Milan's talented young defender Alessio Romagnoli with his compatriot Antonio Conte and his title contending Chelsea FC.
Romagnoli was actually one of the players that Antonio Conte wanted for his team when he arrived at Stamford Bridge, but he couldn't complete the signing of the 21 year old and eventually had to settle with the return of the not so reliable David Luiz, who was delighted with the idea of coming back to his beloved team.
However, Luiz' signing wasn't enough to keep Romagnoli off of Conte's radar, and now that there's another chance to try and bring the youngster to London, you can rest assure that Abramovich and his team will try to make a very persuasive bid for the defender's services.
Nevertheless, we can't forget the fact that Milan's finally having a good season after several mediocre campaigns, so it's very unlikely that they're willing to let one of the young lads of this great new project they're developing go, or at least not for a low price.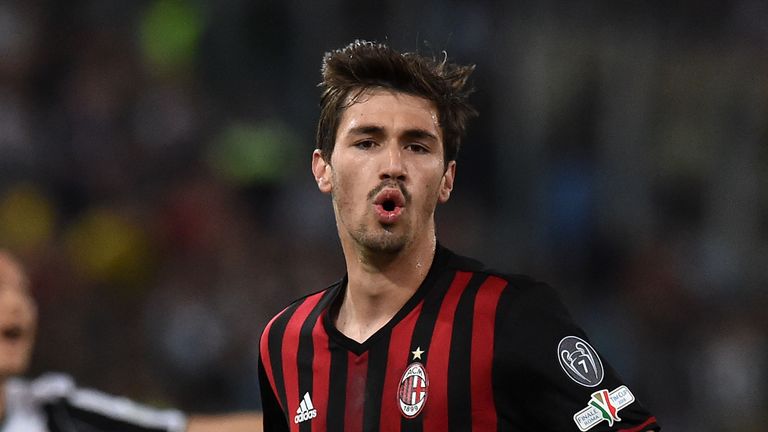 Romagnoli and his environment constantly rejected Chelsea before the start of the season, but given the fact that the defender and Conte had already worked together during Conte's stint with the Italian national team, so you know that Alessio already know's how to adjust his playing style to the needs of a boss that's eager to bring his 3 defenders scheme wherever he goes.
As we just mentioned, Conte loves his playing style and's looking for players that can fit his system, something that's hurted several guys in the roster that could be looking for a new home this January, which will earn the blues some cash in order to complete the signing of Alessio.
With John Terry and Gary Cahill aging while Kurt Zouma is still to make an appearance due to a severe injury and the fact that David Luiz just isn't quite trustworthy on the defensive end of the pitch, Alessio could make an instant impact for his side and earn himself a steady job as a starting guy for many years to come.
Chelsea has been getting better day by day, and since they're only competing to win the Premier League, this side could see a major boost if they actually manage to steal Romagnoli from AC Milan, and that deal could work perfectly for both parties if the youngster decides to leave his homeland.
We all know how persuasive a stubborn millionaire like Roman Abramovich can be when certain player catches his eye, so look out Milan, as you're really close to losing arguably the best defensive prospect in Italy, as we can definitely see Romagnoli wearing a blue colour at Stamford Bridge any time soon.