Why must Simon Mignolet leave Liverpool and join Barcelona
Barcelona are reportedly interested in signing Liverpool goalkeeper Simon Mignolet as a back-up for first-choice stopper Marc-Andre Ter Stegen. The arrival of Alisson at Anfield has made it clear that the Belgian shot-stopper will be down the pecking order under Jurgen Klopp.
Jasper Cillessen has been Barcelona's number two thus far but the Dutchman has been linked with a move away from the Camp Nou. For that reason, Mignolet will be an able replacement and would offer support to Ter Stegen.
The Belgian began the 2017/18 season as a first choice and he was one until January, when Loris Karius took over the gloves for Liverpool.
However, two horrendous mistakes by the German in the Champions League final means the Reds need a new goalie this summer. And now with Alisson bought, it will be sensible for Mignolet to leave Anfield.
Here's the other reason why the Belgian should leave the club and join the Spanish giants:
Mignolet arrived at Liverpool under Brendan Rodgers prior to that famous 2013-14 season. However, he has been consistently error-prone in almost every year he played. Despite that, the Belgian was given another lifeline under Klopp to perform and prove his worth.
After all that given opportunities, the 30-year-old still wasn't able to convince the manager and supporters. Hence, he was apparently stripped off the first-team spot mid-way through last season, probably signalling his end at the club.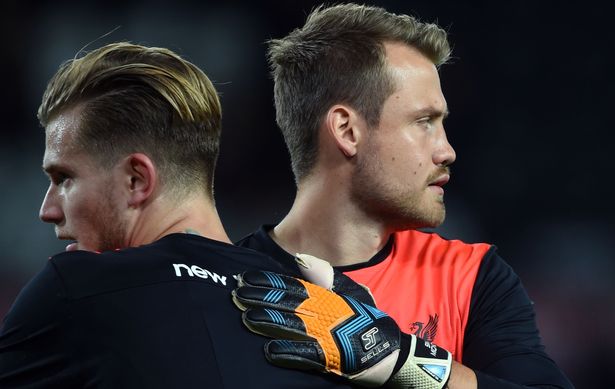 Mignolet is still a very decent shot-stopper and an expert penalty saver. He may need a change of atmosphere to regain some of the lost confidence which has dented his progress.
Hence, it will be wise from his part to offload himself from England and change it up by moving to Barcelona. He won't get a first-choice role at the Camp Nou but the experience of being a Barcelona player is something to cherish and keep record of.
Verdict
There is a general consensus that Mignolet's time at Liverpool was over as early as January. The arrival of Alisson has made it further clear that Klopp means business and he'd offload the fringe players to balance the net spend.
Read More: Opinion: Salah might not score 40+ goals again but he can fire Liverpool to the Premier League title this season
For the Belgian too, it will be a great opportunity to be a part of a Barcelona team consisting of the best players.