Celtic quick news: Celtic gaffer, Neil Lennon, has pointed out the areas in his side that need improvement (h/t The Daily record UK).
The former Hoops captain returned to Park Head after Brendan Rodgers departed midway through the season.
And Lennon has lived up to his expectations leading his side to pick up 13 important points without facing a single defeat.
And the most important victories were the one against Hibernian in Scottish Cup quarter-finals and Sunday's Old Firm derby.
In fact, the derby win has solidified the position of Lennon to continue as the Hoops manager on a permanent basis.
Now he wants his side to improve in certain aspects which completely are of Rodgers' playing style.
"It's a style of play that they are used to and it's a different style of play from what I've been used to.
"However, it works and you can't change it overnight, anyway.
He further expressed his disappointment about his side's performance in the second half on Sunday.
"But there are adjustments that you have to make to the staff, the training structure, the players and the mentality of the players.
Lennon added that his side showed some naivety in the second half as they allowed the outnumbered Gers to score a goal.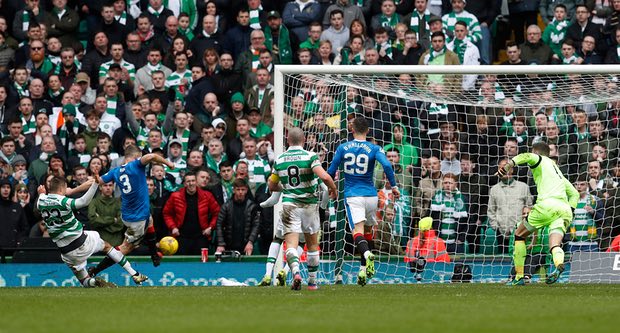 Ex-Hibernian boss also gave credits to the Old Firm rivals as they have developed since the arrival of Steven Gerrard.
The Hoops has now gone 13 points clear of the Light Blues and are maximizing their chances to lift their eighth straight league title in a row.
At the same time, the Bhoys are keeping an eye on the Scottish Cup glory as they will be facing Aberdeen in the semi-final later this month.