Burnley opinion: The Clarets should sign Malinovskyi
According to a report in the Sun, Burnley are looking to sign Ukranian midfielder Ruslan Malinovskyi from Genk along with right-back Joakim Maehle. He has been one of Genk's best players in recent times.
The Ukranian is a product of many clubs before making a permanent move to Genk on the back of a successful loan spell in the 2016-17 season.
The 26-year-old is a Ukranian international as well. Malinovsky plays in front of the defence but isn't the most defensive of midfielders.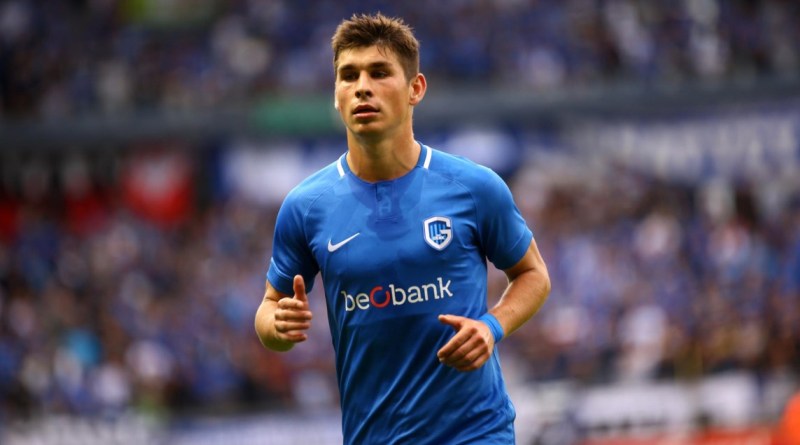 He mostly holds his position and likes playing long passes and dictating the tempo of the game. He lets his defensive positioning and reading of the game to take care of most of his defensive tasks.
Burnley have usually opted for more dogged midfielders but changed that a little with the signing of Jack Cork. However, Cork isn't getting any younger at 30 years of age and can't have much more in the tank for an entire season. There is no doubt that Malinovskyi is the more talented player and he will be hitting his peak years soon.
Burnley have done fantastically well in their last 3 seasons since promotion. In the 2017/18 season, they made it as high as the 7th place and they'll be aware that they can still keep those sort of performances up next season. They did have a poor start last season due to the extra games but that shouldn't be a problem this season.
Burnley are a very dogged side who look to win the ball back and go direct under Sean Dyche. By adding the likes of Malinovskyi, they can add some calmness and composure to their midfield without losing what they already have.
Sean Dyche would be aware that Burnley's priority every summer is survival and he can only do this if he can retain a large squad. Malinovskyi would be an immediate improvement to that midfield and would help the wide players and attack players to express themselves by keeping hold of the ball for longer.
Conclusion
Burnley would be making one of the smartest signings of the summer if they get this deal over the line and can even look at another shot at the Europa League if all goes well. Malinovskyi would be a great addition to Turf Moor.