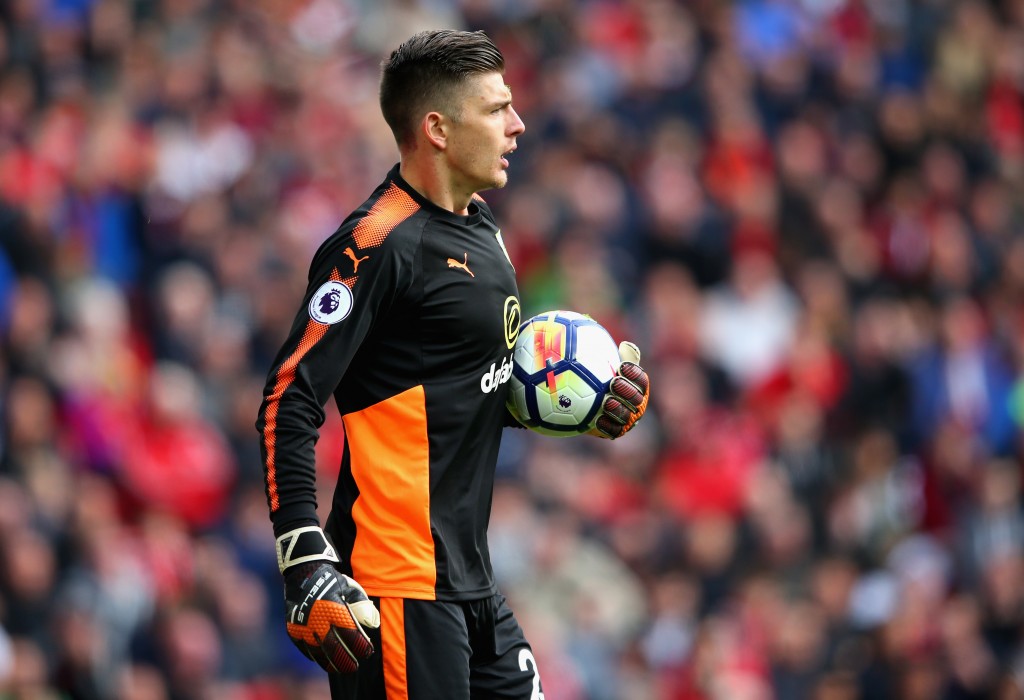 Why Burnley Must Immediately Offer Nick Pope A New Contract
The Sun has reported that Burnley are looking to offer a new contract to sensational goalkeeper Nick Pope and one must admit that it is the right move. The report also goes on to state that the club will be looking to double his wages to £30,000-a-week, which should be a sure-shot incentive to make him stay.
When Tom Heaton picked up an injury at the beginning of the season, it sent shockwaves across the fanbase. In comparison, Nick Pope was a relatively inexperienced choice to take up the responsibility in goal and many wondered if he would be able to live up to the challenge. But fast forward to now and Pope is regarded as one of the brightest goalkeeping talents in the Premier League.
From being a player who had never played in a top-flight game before, to get to where he is today is absolutely commendable. The 25-year-old has managed to grasp the opportunity with both hands and has even established himself as a firm fan favourite with his reassuring displays in goal. Hence, it comes as no surprise that the Clarets are scurrying around to offer him a new contract with improved terms.
With the summer transfer window coming up, it is natural for other clubs to keep an eye on promising players and Pope has definitely been one of the better goalkeepers this season. In fact, he has played a pivotal role in helping Burnley break into the top ten and has been instrumental in them maintaining their stronghold as well.
Therefore, to ward off interest from potential suitors and to ensure he can boost their chances next campaign as well, the club are determined to offer him a new contract and a bigger pay package.
In doing so, they will be able to tie down an extremely crucial player while also earning the player's commitment on a long-term basis.
Although Sky Sports had reported that the 31-year-old Heaton is nearing match fitness, there is absolutely no doubt about the fact that he will have to compete with Pope for a starting spot next season. Pope's lightning-fast reflexes, timing and moves have been impeccable this term and going into the new season, Sean Dyche will need him then more than ever.
However, if they choose to deploy Heaton ahead of Pope, it might cause friction at the younger keeper's end. After maintaining 10 clean sheets this season so far, Pope might not to want to play second fiddle to Heaton, especially with Newcastle United interested in acquiring his services.