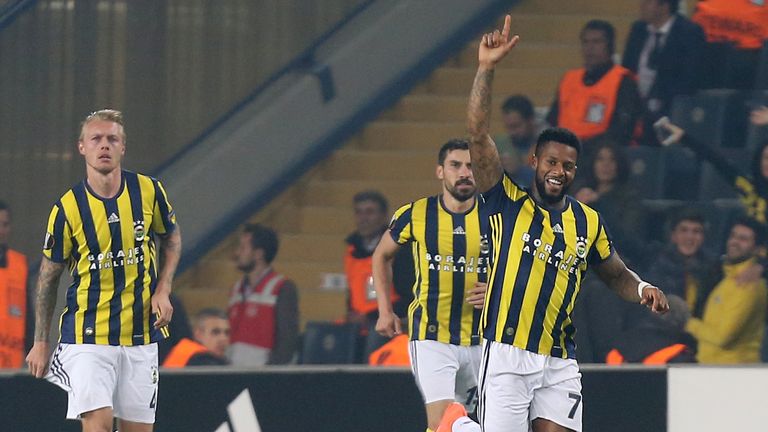 Mourinho's team had yet another mediocre display when they visited Turkey to play Fenerbahce, falling behind in the score after just a couple  of minutes and never finding any kind of rhythm at all. On top of that, they lost Paul Pogba with an injury after just 30 minutes of the first half.
We'll take a look at the Red Devils and their performance against Fenerbahce, although there actually isn't many nice things to say about any of Mourinho's guys, who are just getting worse and worse by the day.
David De Gea 6-10
The Spaniard couldn't been held accountable for the Turkish side's first goal, as Sow's stunning bicycle kick would've been a score even if United had 3 goalkeepers on the field. However, he could have done more on Lens' amazing free kick goal, but he didn't even move.
Luke Shaw 6-10
Shaw failed to impress Jose Mourinho once again, as he was constantly being challenged by Jeremain Lens, who got the better part of the duel. On top of that, he was a nonfactor on offense.
Daley Blind 7-10
Blind had an average performance today, as he wasn't great in the defensive end of the pitch, but at least tried to contribute in his team's offensive elaboration. He didn't do much, though.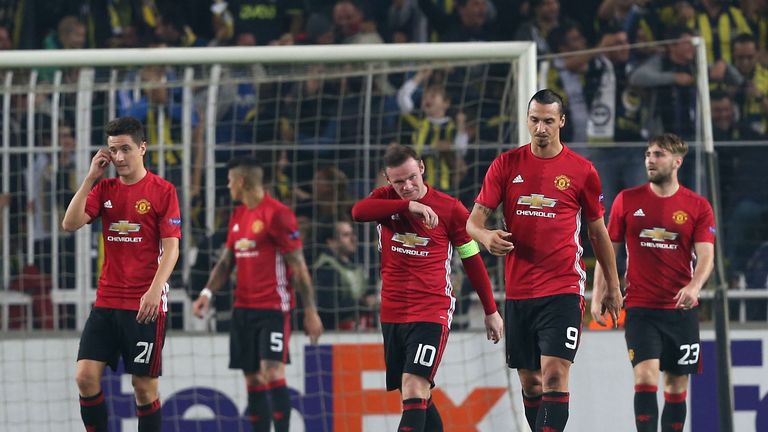 Marcos Rojo 7-10
Rojo was actually one of the lone bright spots for Jose Mourinho today, as he showed great timing in his tackles and clearances, so the Portuguese boss should be counting with him more often now.
Matteo Darmian 7-10
Darmian had a decent performance overall, especially when it comes to offense. The Italian constantly showed himself when taking the ball upfield, and made a nice duo with Marcus Rashford.
Morgan Schneiderlin 5-10
The French midfielder couldn't seize the opportunity of proving himself today, as he did absolutely nothing on both ends of the field and was sent to the bench at halftime. To make bad things worse, he earned a quick and avoidable yellow card.
Ander Herrera 6-10
He saved his awful day with an assist, although 90% of the credit for the score should definitely go to Wayne Rooney. Ander's been having a great season, but he didn't show up for work today.
Paul Pogba 4-10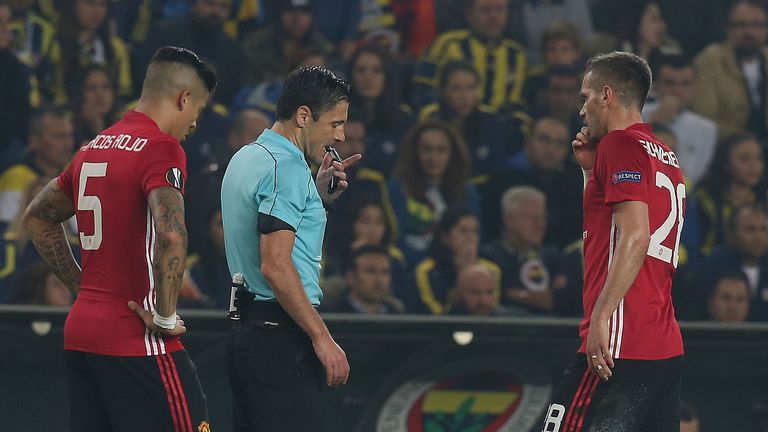 Pogba never seemed comfortable in his 30 minutes of play, being constantly smothered by Martin Skrtel and Fenerbahce's defense. He was in a lot of pain before being substituted, so alarms must be going off at Old Trafford.
Anthony Martial 6-10
The French forward was unable to make an impact on the field today and the only reason why he wasn't substituted is because of the urgency of goals that the team had. However, he was another 'no-show' for the Red Devils
Marcus Rashford 6-10
Just like Martial, Rashford couldn't do much on the field before being substituted after 61 minutes. He will definitely bounce back from this lousy performance, though.
Wayne Rooney 6-10
Rooney was lucky enough to score an awesome goal that once again bailed him out for what could've been a terrible performance. The night was another display of why Rooney was axed by Mourinho, even despite tying Van Nistelrooy as Manchester United's top scorer at a continental level.
Zlatan Ibrahimovic 4-10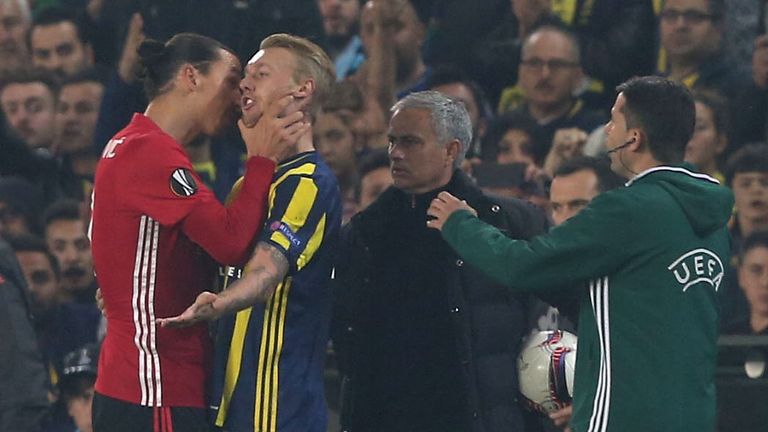 We're running out of adjectives to describe how poor is Zlatan performing so far and today was no exception, as the Swedish was a complete disaster, complaining every call and making silly fouls, being unable to do any harm at all despite playing 60 minutes.
Juan Mata 5-10
The Spaniard had been on a run lately, but he couldn't do much today after coming off the bench to replace Schneiderlin. He did shot a couple of times, but couldn't do much to hurt the Turks.
Henrik Mkhitaryan 6-10
He had a couple of nice plays in his 30 minutes off the bench, but with Manchester United struggling to get anything going on offense, it was kind of disappointing that he didn't take the initiative to be the game changer.