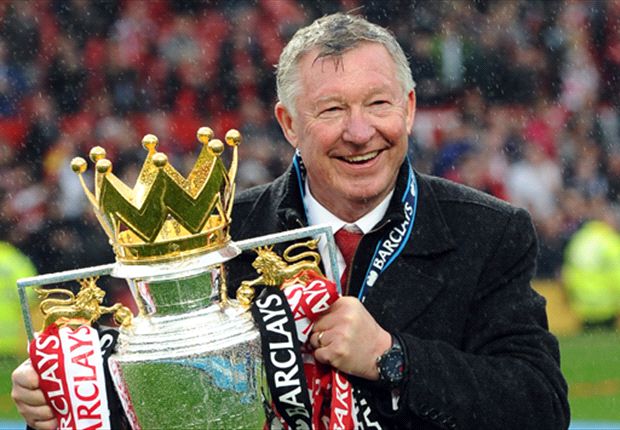 The Premier League can be an unforgiving division, as the level of competition in England has always been quite high. Players who come in from abroad know this more than anyone else. It's quite a difficult league to get adjusted to, as it requires incredible pace and strength in equal if not similar levels. Many players have found it hard to acclimatise to the rigours of the Premier League.
First of all, not every player can cut it out in the Premier League. The players' skill levels and understanding of the game of football need to be at an all-time-high if they desire to make the move to English football's top tier league. Manchester United are a club that have always invested heavily on foreign-based players and here are 3 such former Red-Devils  who hit the ground running soon after their arrival –
Jaap Stam
The giant centre-back from the Netherlands joined Manchester United in 1998 from PSV. The Dutchman had played for several other Dutch clubs before moving to United. In his first season at United, Stam won a treble in the form of League, Champions League and FA cup successes. The season prior to his arrival saw United end the campaign with no silverware, so it was quite a drastic turnaround and improvement from the Red Devils.
The inclusion of Jaap Stam into the United backline was heavily heralded at the time, as the Dutchman time and time again put in performances that were note-worthy and showed his defensive strength. He soon suffered an injury and following his return from that injury, he was sold to Italian club Lazio, an offer Sir Alex Ferguson states he couldn't refuse at the time, for a defender who was aged 29. He then moved to Milan and eventually ended his career with Ajax.
Ruud Van Nistelrooy
Another Dutchman makes it to our list. This time, it is the swashbuckling striker Ruud Van Nistelrooy who also enjoyed his  first season at Manchester United to remember. His move to United wasn't all that clear-cut as he had to be patient in his desire to move to England. Although the move was announced and he was set to sign a contract, the agreement was cancelled due to fitness issues on his end. He had knee problems and couldn't complete the transfer to United for another year. He finally signed for them in 2001 and didn't look back ever since.
His debut campaign in England saw him score 23 league goals in 32 appearances. Which wasn't bad for a player that was out for nearly a year at the time. But then again, that's the class he possessed. He scored twice on his debut against Fulham in a 3-2 win. Many other goals followed as he won the PFA Players' Player of The Year award in his first season away from Holland. He had 5 successful seasons at Old Trafford following which he moved to Real Madrid and then Hamburg. He eventually ended his career at Spanish club Malaga.
Ole Gunnar Solskjaer
Unlike today's media coverage or potential for internet research, only Norwegians knew anything about the forward Manchester United signed in July 1996. After missing out on Alan Shearer, Alex Ferguson instead spent a tenth of that, £1.5million, to bring Solskjaer from Molde. He scored within six minutes into his debut as a substitute against Blackburn Rovers as his side drew 2-2. On his first start for the club, he scored after 22 minutes against Nottingham Forest and two games later he was rewarded with another start, scoring a brace in a 2-0 win over Tottenham. He was the club's top scorer in his first season, scoring 18 Premier League goals in 33 games as Manchester United won the Premier League.
Alex Ferguson would remark that Solskjaer had a knack of sitting on the bench and studying the game without taking his eye off the action. After a few years of being the super-sub, Solskjaer ousted Dwight Yorke and Andy Cole from the first team in 2001/02 season, scoring 25 goals in 47 appearances across all competitions. Injuries plagued him for three years but before retiring in 2007, aged 34, he scored 11 goals in 2006/07 to help his side to their first Premier League title in four years. In all, he won six league titles, two FA Cups, the Champions League and Intercontinental Cup.