Arsenal is one of those teams who always look for new youngsters to bring to the team, and this formula has resulted in great things for the Gunners, as they have sold players in big prices, but while these ones were in the team, they couldn't win meaningful things due to the lack of experience. However, this policy has stayed in Emirates Stadium and seeing the season of Arsenal, this experiment can finally pay off with titles.
However, in previous years, Arsenal have changed a little bit of their transfer policy, and we can say that the players, who are carrying the team right now, arrived in London thanks to this. Following this, Arsene Wenger and his staff are keen to purchase more players with a decent background to help the team to reach good things in the near future.
With the uncertain future of Mesut Ozil and the not-so-clear one from Alexis Sanchez, Arsenal needs to armour its ranks in case these players leave the team. We'll see three players who can walk into the first team straight away.
Andrea Belotti
Belotti is the newest sensation in Serie A, as he became a huge figure in his country during the first half of the season, and the Italian striker is observed very close by some of the biggest teams in Europe. Jose Mourinho showed the desire to sign the 22-years-old Torino star, but Belotti renewed his contract with his team, and "Il Toro" shielded the player with a big clause; however, a big bid from the gunners can tempt both the player and the club. There is no doubt that this is the striker the Gunners need to be a complete threat.
Geoffrey Kondogbia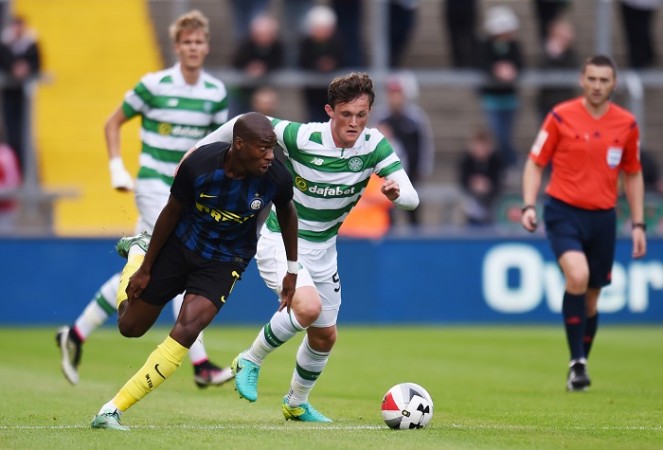 Kondogbia is one of the most prominent midfielders in the world. This lad is only 23 years old and he already has experience in four teams of three different leagues; this would be a great addition for Arsenal. The French player is currently playing for Inter, but seeing his good performances and the bad ones from his team, it's just a matter of time before we see Geoffrey in another team. Arsenal can take advantage of this and make the former Sevilla player one of their new gems.
Ricardo Rodriguez
Arsenal are currently being linked with the 24-year-old Switzerland international. Ricardo is considered one of the biggest figures of Wolfsburg, and that's why the German team won't let Rodriguez leave the team easily, as Ricardo has a £21 million release clause in his contract. This guy displayed the best of his game with Wolfsburg, but he surely will improve his performances playing for a team like Arsenal. Ricardo is set to jump to a big team, and Arsenal might be his next possible destination. Arsenal needs to move fast on this one.