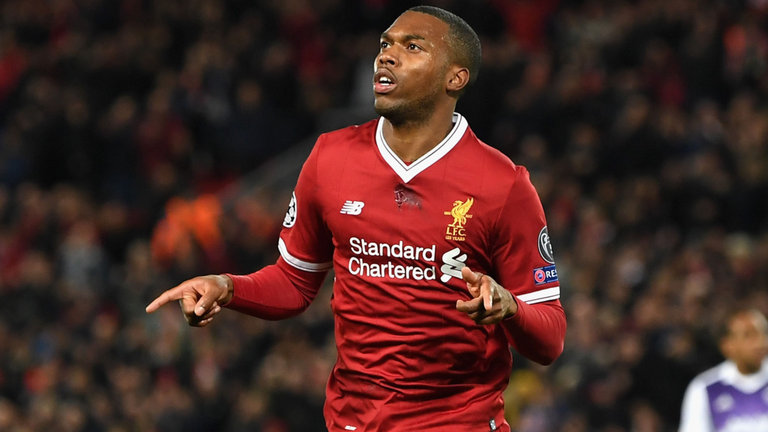 Is It Time For Liverpool To Bid Adieu To Daniel Sturridge?
Out-of-favour Liverpool striker Daniel Sturridge has been linked with a move away from Anfield this January. If latest reports are to be believed, Inter Milan are quite keen on luring him to play in the Serie A. The player has been starved of playing time and he has featured only 14 times for the Reds this season.
However, he has managed to chip in with 3 goals and 3 assists despite spending just 514 minutes on the field. That does amount to something and perhaps the player could receive a clean slate and start afresh if he did exit Liverpool this January.
It is quite evident that Jurgen Klopp prefers Roberto Firmino for the role of the central striker. There have also been times when the German manager deployed Dominic Solanke ahead of Sturridge. Even when it comes to wide attackers, Klopp has his hands full with the likes of Mohamed Salah and Sadio Mane excelling in every single match. Hence, an exit is likely to be the best move for Sturridge since he has fallen quite behind in the Liverpool pecking order.
His tryst with injuries has not helped his case either. Sturridge has had to miss several matches over the last couple of seasons due to his ever-growing list of fitness concerns. Perhaps a change of scenario could help him tackle these issues better, thus making Inter Milan's offer sound quite tantalising. At 28 years of age, he cannot afford to sit out anymore and if he were to join the Italian side, Sturridge might have a better shot at playing regularly.
However, Liverpool must ensure they have a viable backup option in place before sanctioning Sturridge's transfer. They have already lost Philippe Coutinho to Barcelona and cannot afford to lose more depth when it comes to their attackers. As of now, Salah, Mane and Firmino are holding the fort quite well but what if one of them were to sustain an injury?
The Reds do have Danny Ings but after suffering from back-to-back cruciate ligament injuries, his fitness record isn't something that one can be relaxed about. Hence, this January will prove to be an important period for Liverpool. It is unfair to keep Sturridge but at the same time, they cannot let him leave unless they have a replacement in mind.
That said, one must also bear in mind that if Sturridge were to leave and play regularly at a different club, it would provide him with the golden opportunity of securing a place in the England squad for the World Cup.