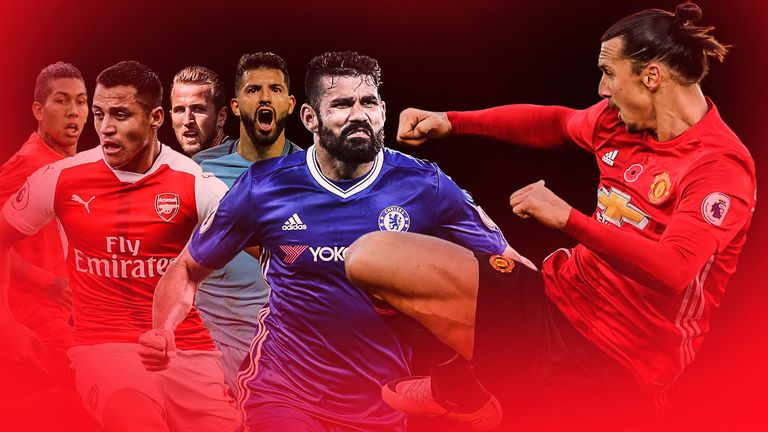 Zlatan Ibrahimovic has contributed a lot to Manchester United's 6th place position at the moment. He was recruited to help decide games for the Red Devils, and he has played a "very big role" in doing exactly just that. Only not in a way many would have expected.
He is truly deciding game, ironically, though. If the 35-year-old had converted all 6 clear-cut sitters he missed against City, Stoke, Liverpool and Watford, Manchester United would have had 9 more points at the moment – level with Chelsea's. And will only be 2nd on the log based on goal difference.
Regardless of all these, the club announced days ago that it would be handing the giant Swede a 1-season contract extension by exercising that option of his deal, even when it's still 6 months from its initial expiration.
Will Zlatan be able to continue at a top level for that long? Considering he would have clocked 36 few months after 2017-18 starts.
Has he even been able to play up to the EPL type of top level since his arrival?
Here is how the United number 9 compares to Alexis Sanchez, Diego Costa, Harry Kane, Roberto Firmino, and Sergio Aguero – elite Premier League strikers and (fellow) title challengers.
Clear cut chances missed
A top striker is famous for the goals he scores, not those he misses. However, it's the opposite in Zlatan's case as he has missed more than the aforementioned five.
And not just ordinary misses. Sitters! On an average, the former PSG man's misses is the highest at 0.73 per game, while Costa is also guilty of this crime with 0.26 big misses per game. But at least, he's scoring and winning games for Chelsea.
Aguero has also wasted some chances, with his average miss per game at 0.2. Sanchez and Firmino, the only makeshift strikers of the lot both average around 0.18 miss per game, while Kane, who has only made 7 league appearances has the lowest miss per game at 0.12.
Goals
Having completed every minute of the 11 league games he has played, and with just 6 goals to his name, Zlatan's goals-per-minute ratio isn't impressive as it has taken him 165 minutes to find the back of the net for every goal scored (0.55 goals per game)
Aguero's 8 strikes mean he scores 0.87 goals per 90 minute, while Costa follows closely with 0.85.
Last season's Golden Boot winner Harry Kane isn't doing bad as he scores 0.77 goals per game. Zlatan only beats Sanchez and Firmino, both of whom have 0.54 and 0.46 goals per game respectively.
Off-Target Shots & Shot Accuracy
Zlatan's 51% shot accuracy tallies with his average of 1.91 shots off target per game, and both numbers are the worst amongst all 6 strikers being compared.
Costa boasts of the highest with 69% accuracy in front of goal, while Firmino is 2nd best with 67%. Sanchez is at distant 3rd with 58%, and that is followed closely by Aguero's 56%. Kane has the 2nd worst shot accuracy having recorded just 53%.
From the look of things, Manchester United might have shot themselves in the foot with their choice of Zlatan as their main striker. Maybe it's true then when they say nothing good comes for free.
There is a glint of hope, though, as Ibrahimovic comes out tops in 3 areas against the strikers of the current top 5 teams.
He ranks top for most shots (5.36) per game, top for most goals (0.18) from outside the box per game, and has most headed shots (0.82) per game, with his 6'5″ height playing a great advantage.
With all these, the next and most important question to ask now is, can United win the league this season or the next with Zlatan leading their attack?